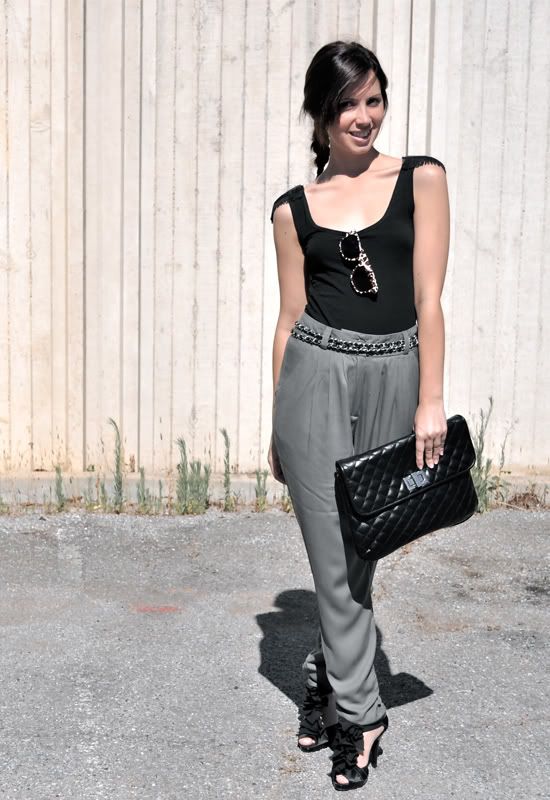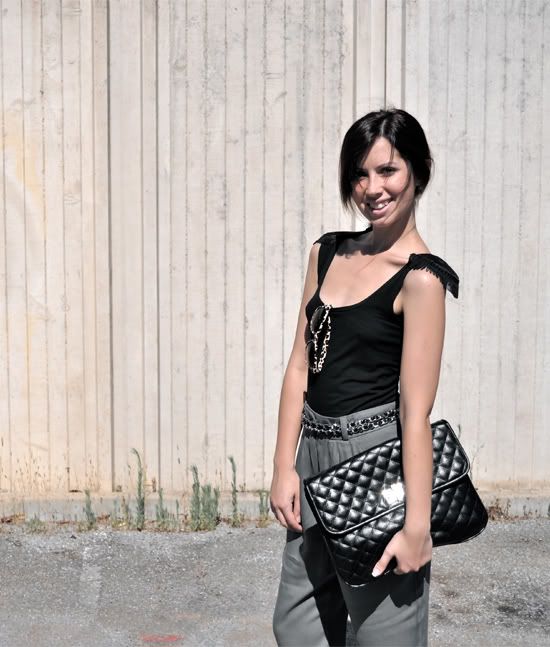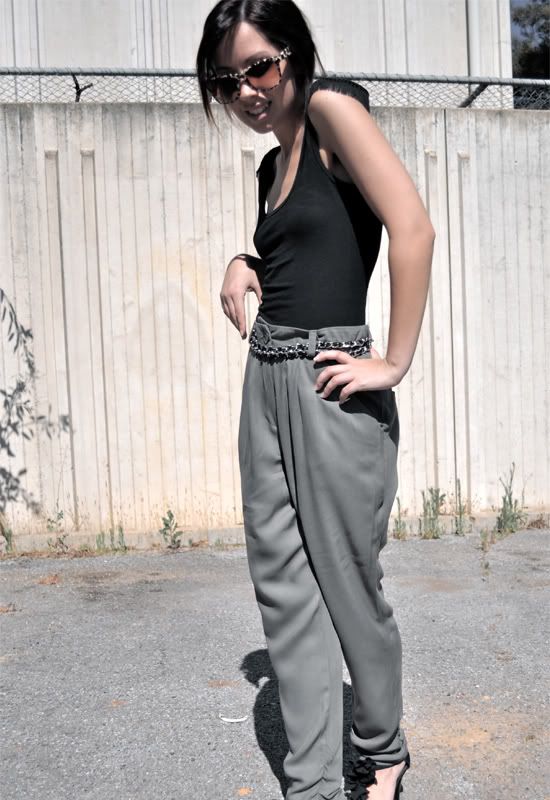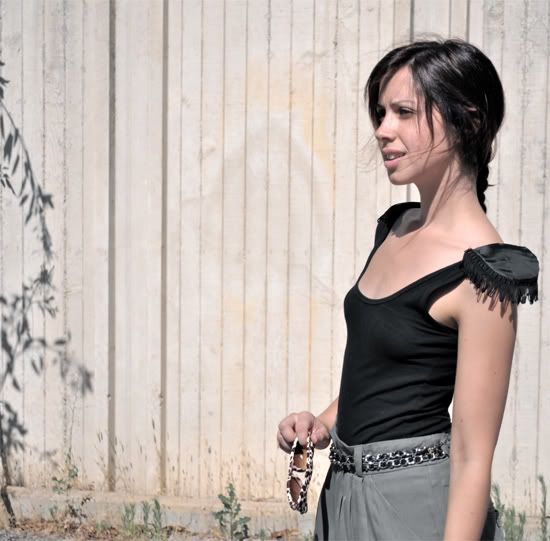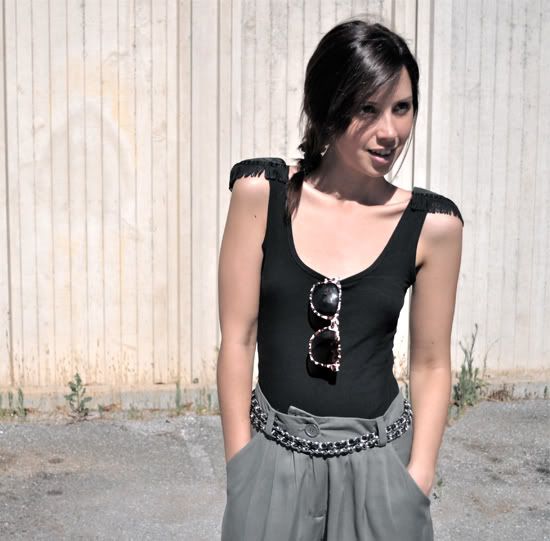 What a perfect Christmas - I've spent the last few days over indulging in the company of family and friends, which has been fabulous.
Even though it is quite hot here in Australia at the moment, I adore my MC Hammer pants, so I whipped them out for holiday drinks with my fiancé and good friends. My fiancé liked my outfit so much, that this afternoon, after a perfect day at the beach, we headed out into the sunshine for a quick shoot.
I hope you have all had a lovely festive season so far - I can't wait for New Year celebrations.
I'm wearing: DIY singlet, DIY shoes, handbag strap worn as belt, thrift leopard sunglasses.
X