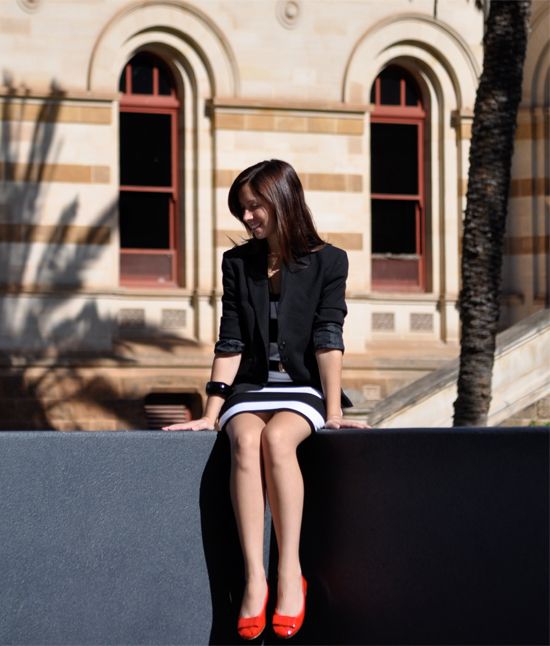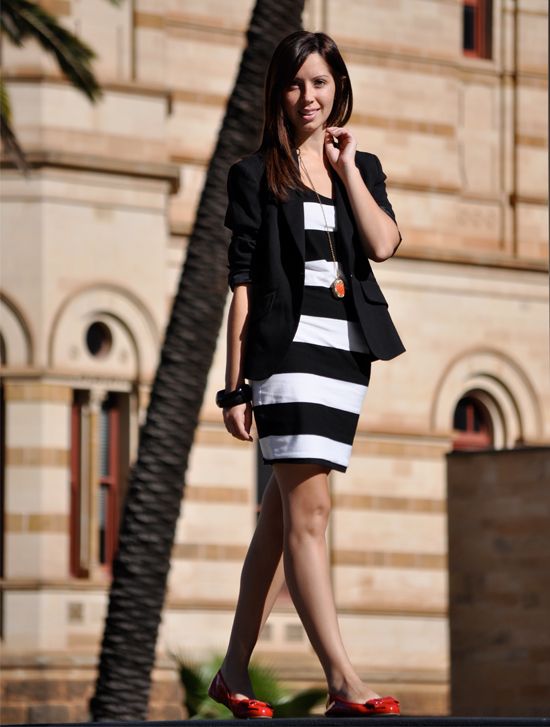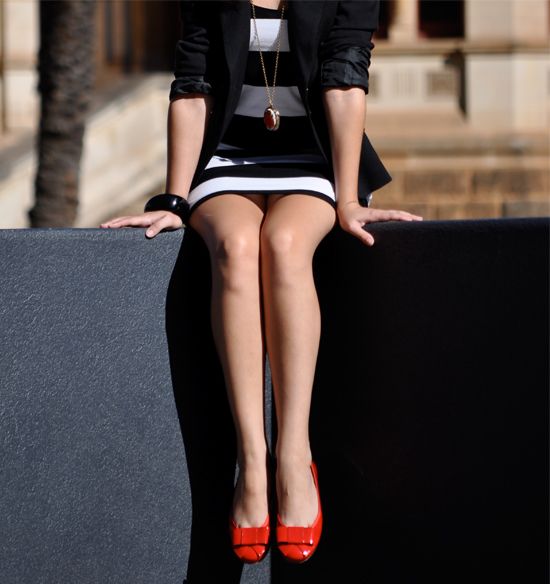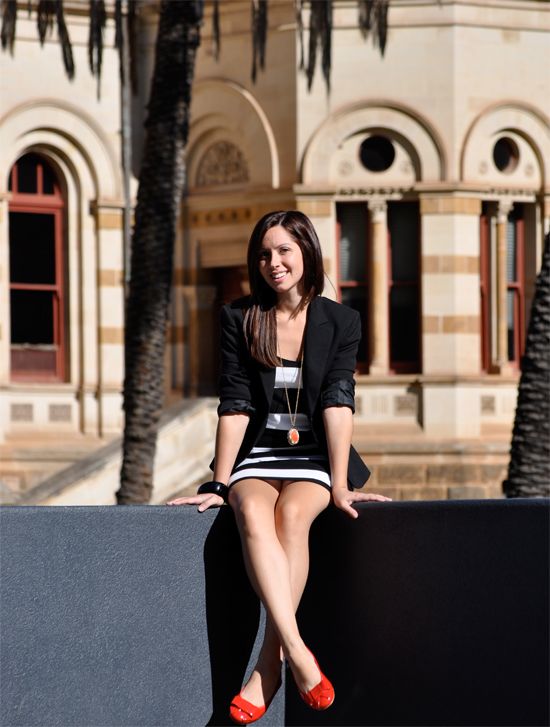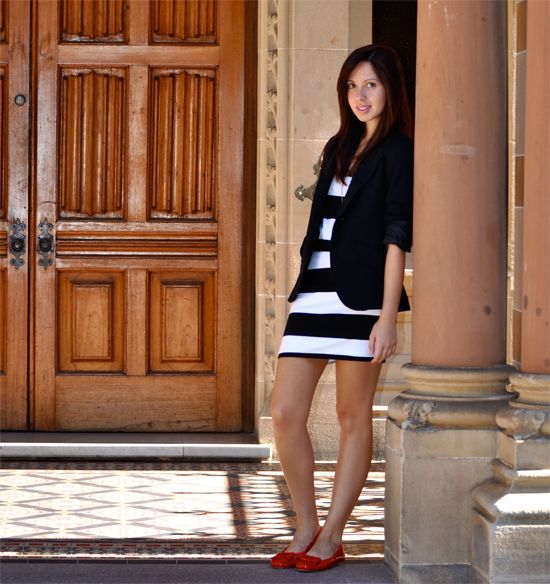 My new favourite label - Pretty Ballerinas.
Don't get me wrong, I adore my heel collection, but when it comes to running around all day, traversing the globe, sightseeing, nothing beats a comfortable pair of flats, especially ones as sweet as these.
Hand-crafted on the Island of Menorca in Spain, from the softest patent leather, the quality of these ruby red gems is incredible and comfort second to none. As you can imagine, these have taken prime position in my suit case, so expect to see these popping up frequently throughout my travels.
This is my first pair of what can only be described as heaven in a shoe, and they certainly won't be my last. I'm now eyeing off the
Rosario Zebra print
, which come with detachable bows and flowers – too adorable!
You can check out the full Pretty Ballerinas range online at
prettyballerinas.com
. A warning though, you may get hooked, I certainly am. Aussie girls - you can find stockists at
Zapatito
I'm wearing, vintage blazer and
Hayley Kate dress
X
P.S. The count down is on, less than three weeks until I arrive in the US. I don't travel well, so I'm not looking forward to the 14 hour flight, but I absolutely can't wait for my first visit to the states and sharing some of the fashion and sights with my beautiful readers.
XX