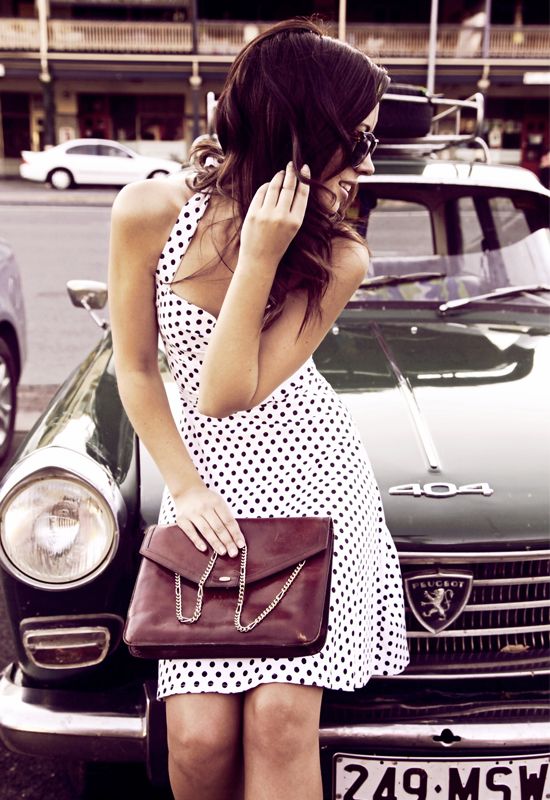 Here are a couple of my favourite shots taken a couple of weeks ago by local photographer Nicole of
Nichol Brooklyn Studio
.
Just a quick update. Today we left San Diego for our journey to San Francisco. San Diego was an amazing city, with beautiful landscape, friendly people and some of the most amazing and diverse cuisine and nightlife on offer. San Diego Zoo was a definite highlight and I would encourage any one planning travels to the USA to visit.
Tonight we make a brief stop over in Santa Barbara, before continuing on to San Francisco. I hope to meet up with some of the gorgeous San Francisco based bloggers over the next few days.
I'm wearing:
Vintage polka dot dress
Vintage purse
X
P.S. Apologies for the delay in responding to all of your lovely comments. I will respond to everyone over the next few days.
XX