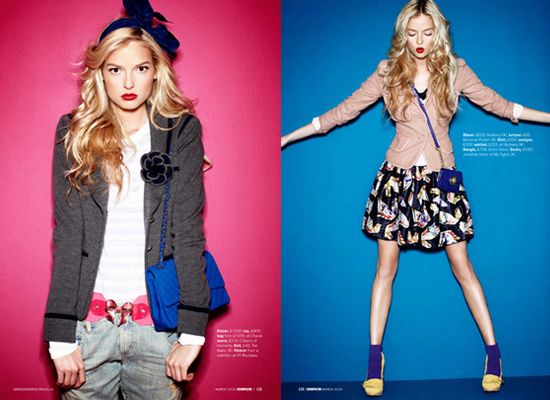 As I settle into my new apartment (climate and culture), I thought I'd share the magical Gossip Girl inspired world, created in the March issue of UK Cosmopolitan by Aussie photographer, Tom Corbett and fashion director, Shelly Vella.
Ordinarily I don't post editorial, but this was just too cute! I simply adore the mis-matching prints, dots and stripes, bright colours, bows, socks and heels - perfection!
X
P.S. I'll be back soon with my latest and prettiest acquisition, courtesy of the amazing
Monique Martinez
.
Images, courtesy Cosmopolitan UK.