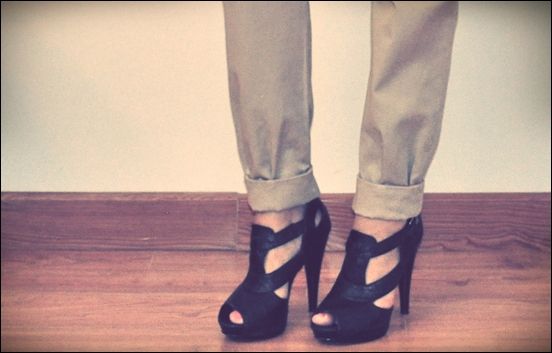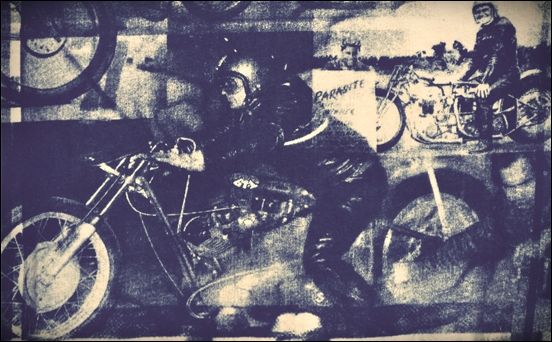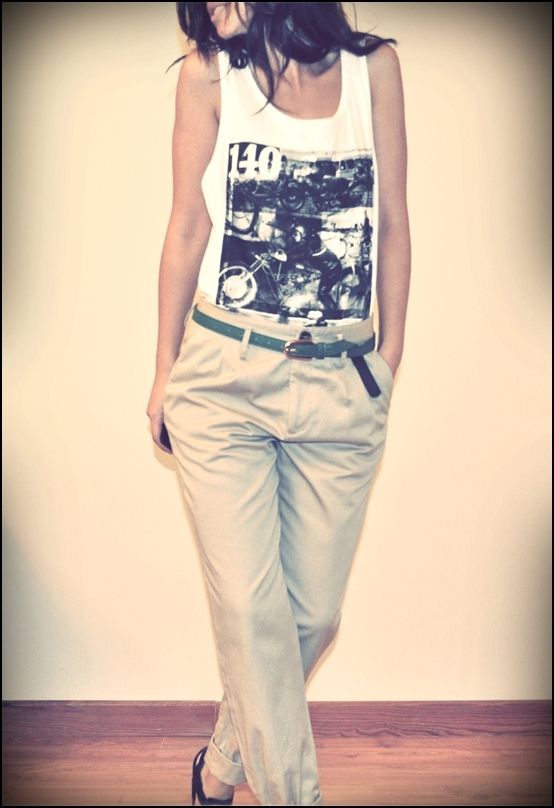 It's official, I have an unhealthy obsession with these trousers!
I purchased these a couple of months ago, from
Urban Outfitters
whilst touring the United States and have gotten so much wear out of them.
Whether worn dressed up, with a blazer
(Up town girl, seen here)
or dressed down with a tank top and fedora
(Copacabana, seen here)
, the cut and colour is so versatile.
These trousers have quickly become a travelling wardrobe staple of mine.
What is your can't-live-without wardrobe essential?I'm wearing:
Trousers –
Urban Outfitters
Tank – 'borrowed' from my fiancé
Shoes – Charlotte Russe
Belt – Markets, Hanoi
X
P.S.
I was thrilled beyond words to hear that I made an appearance in this month's
Grazia Magazine
! Unfortunately no Grazia for me here in Vietnam, so if any Aussie readers have a scanned copy, I'd love a sneak peak.
XX