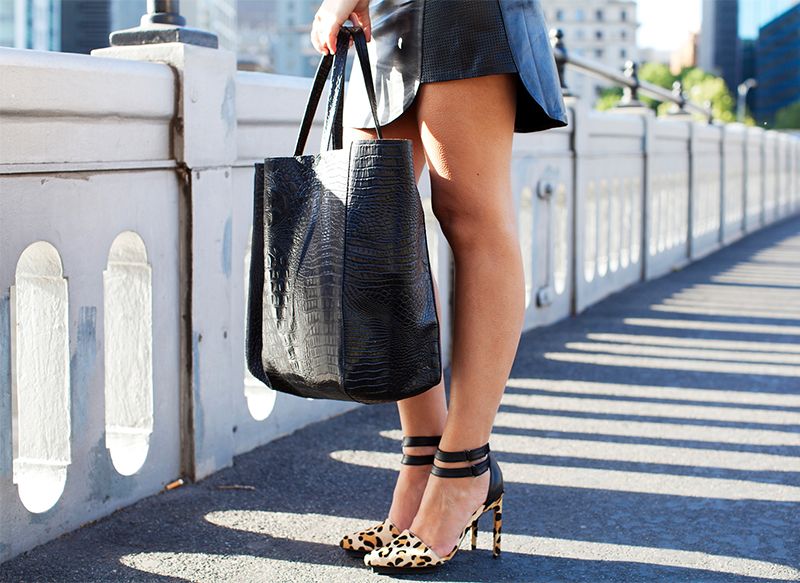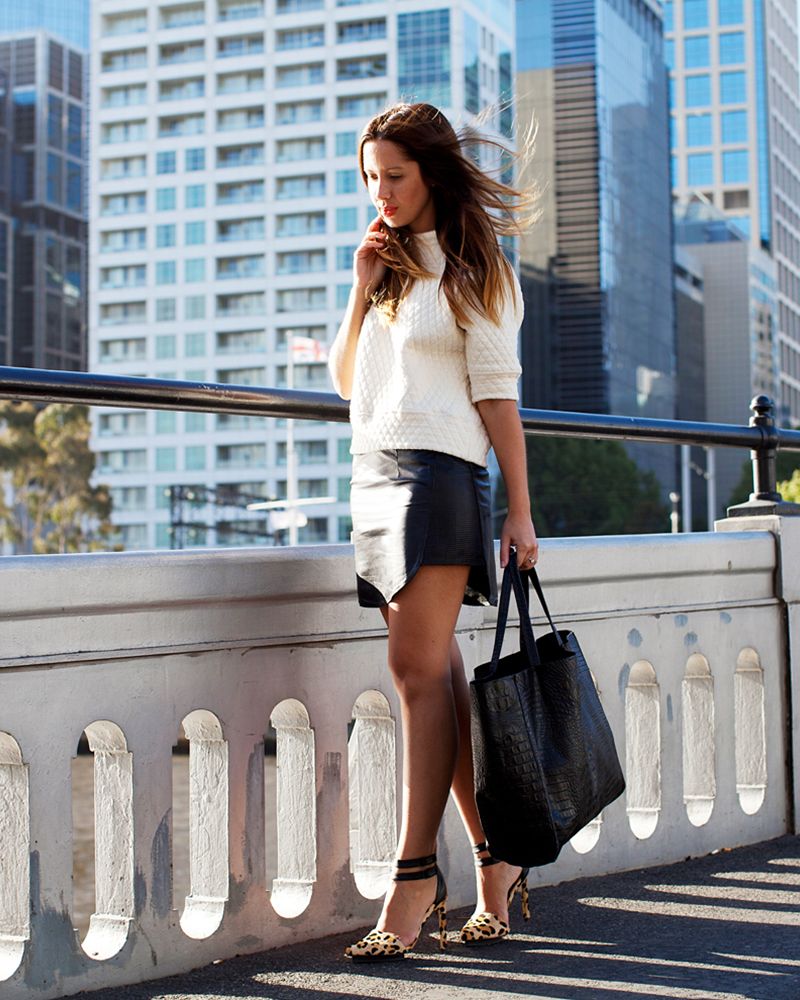 The other day, I had the pleasure of catching up with Melbourne street-style photographer, Street Smith for a few shots around our beautiful city.
I wanted to shoot my newest fashion acquisition, this incredible leather skirt, with perforated side detailing and new leopard heels.
I'm generally always drawn to a great leopard print, especially when it comes to accessories - a great way to add a statement easily to any outfit.