Friends, I've just returned from a magical trip to New York! Half work, half pleasure, I always love visiting the concrete jungle, each time connecting with new friends, exploring new places and as always, shopping up a storm.

In part one of my New York travel diary, I want to share with you where I choose to stay and play.
WHERE TO STAY
Each time I visit New York, I like to trial different accommodation options, after-all, variety is the spice of life.
This time round, I had the pleasure of staying at The New York Edition, with Mr & Mrs Smith, and I have to say it is definitely one of my favourite hotels in New York.

Location-wise, you're smack bang in the middle of the city, so getting around is really straight forward. The subways is close by, which makes zipping around the city a breeze, but for me, I love to walk my way around cities, so The Edition's, Madison Avenue location is ideal to take in all the sights and sounds with ease.

The decor is tres chic, all white everything, which makes for an incredibly luxe sanctuary to the hustle and bustle of the city outside. Major interior inspiration here, (see gallery below).

And, one can't ignore the magical city views from each and every room, which simply took my breath away. Photo opportunities galore. The service is impeccable and when it comes to star-spotting, don't be surprised if you bump into a Victoria Secrets's Angel or Muso or Actor in the lift (which is a common occurrence at this hotel).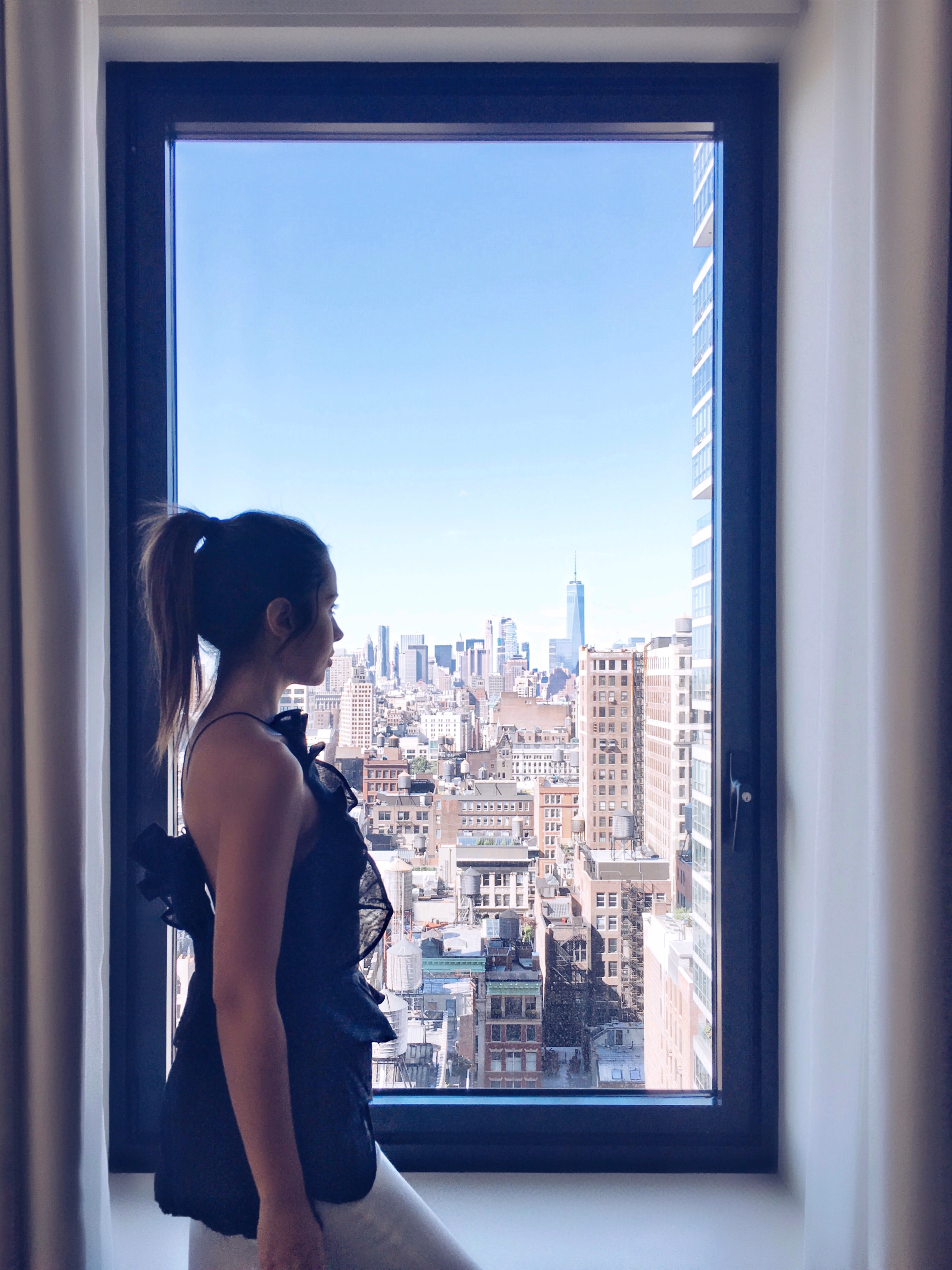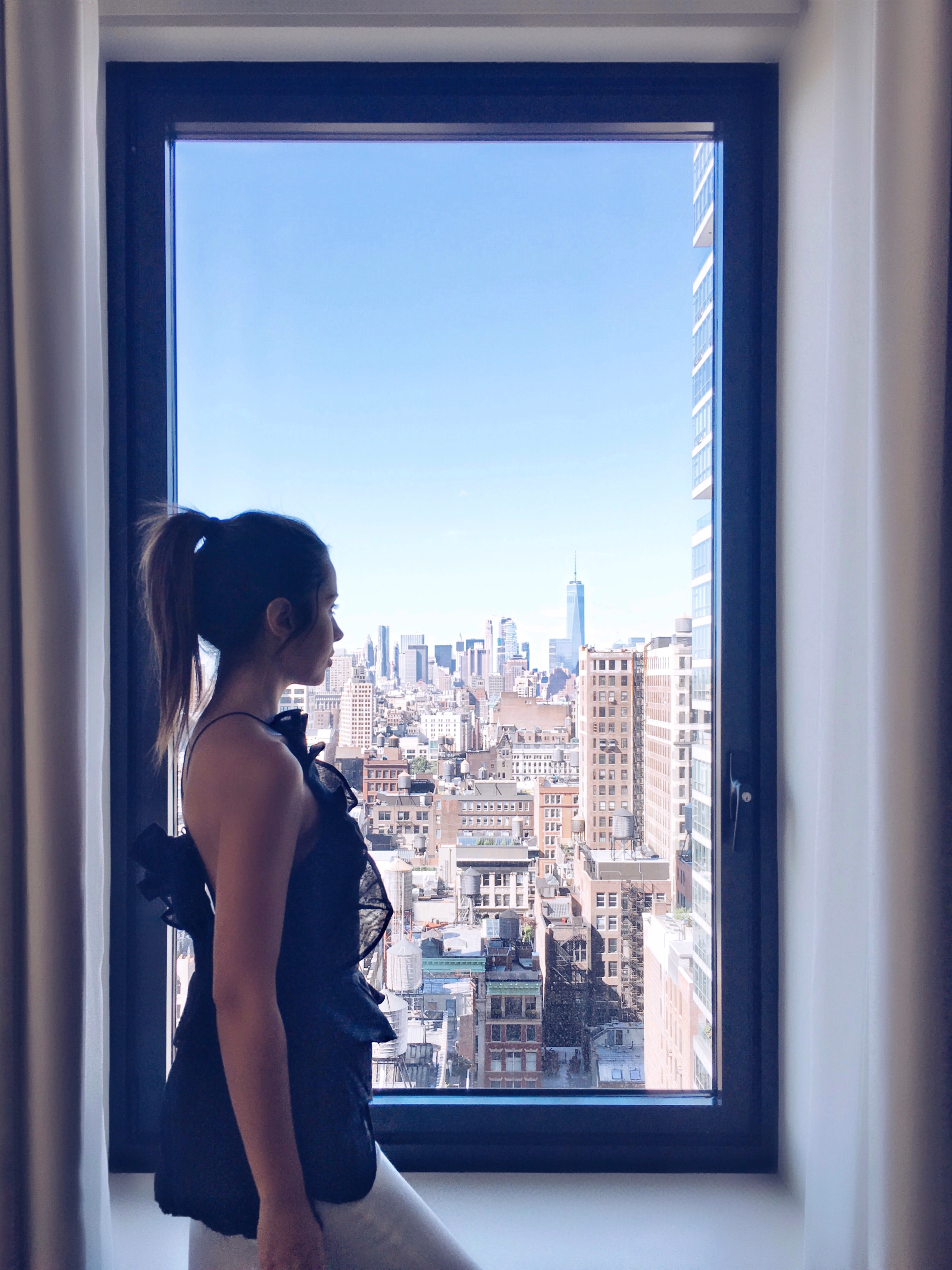 WHERE TO PLAY
Now, when it comes to places to eat, drink and party in New York, you are honestly spoilt for choice. As with all major cities, it pays to get some tips from the locals, and where possible, plan/book ahead if you want to get into the best places. Here are some of my favourite places to play from this visit. Note - it also pays to carry ID/passport on you when you're planning on heading out, you'll get asked almost all of the time, and refused entry if you don't have it.

Mr Purple. - For drinks/vibe and a killer rooftop (with pool)
Ludlow House - The newest edition to the Soho House empire For the ultimate VIP experience
The Standard / Boom Boom Room - For nightlife, great people watching - dress up!
Hotel Americano - Another great rooftop pool party vibe in Meatpackers
Jack's Wife Freda - for a great lunch spot
Chelsea Market - I love Chelsea Market and you will to! Hop from eatery to eatery, or shop local artisan jewellery, fashion and art
The Lobster Place - Located in Chelsea Market - a MUST for seafood lovers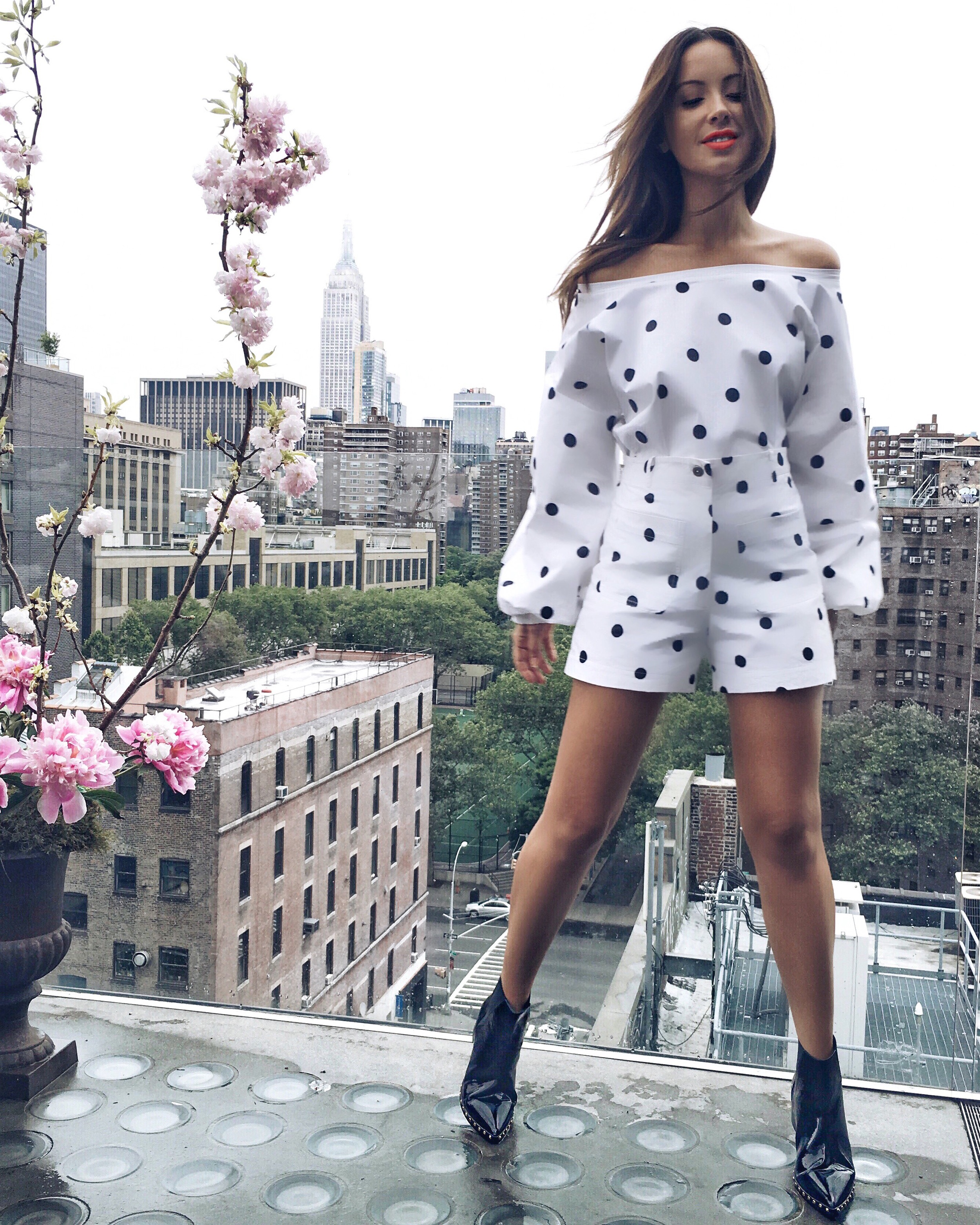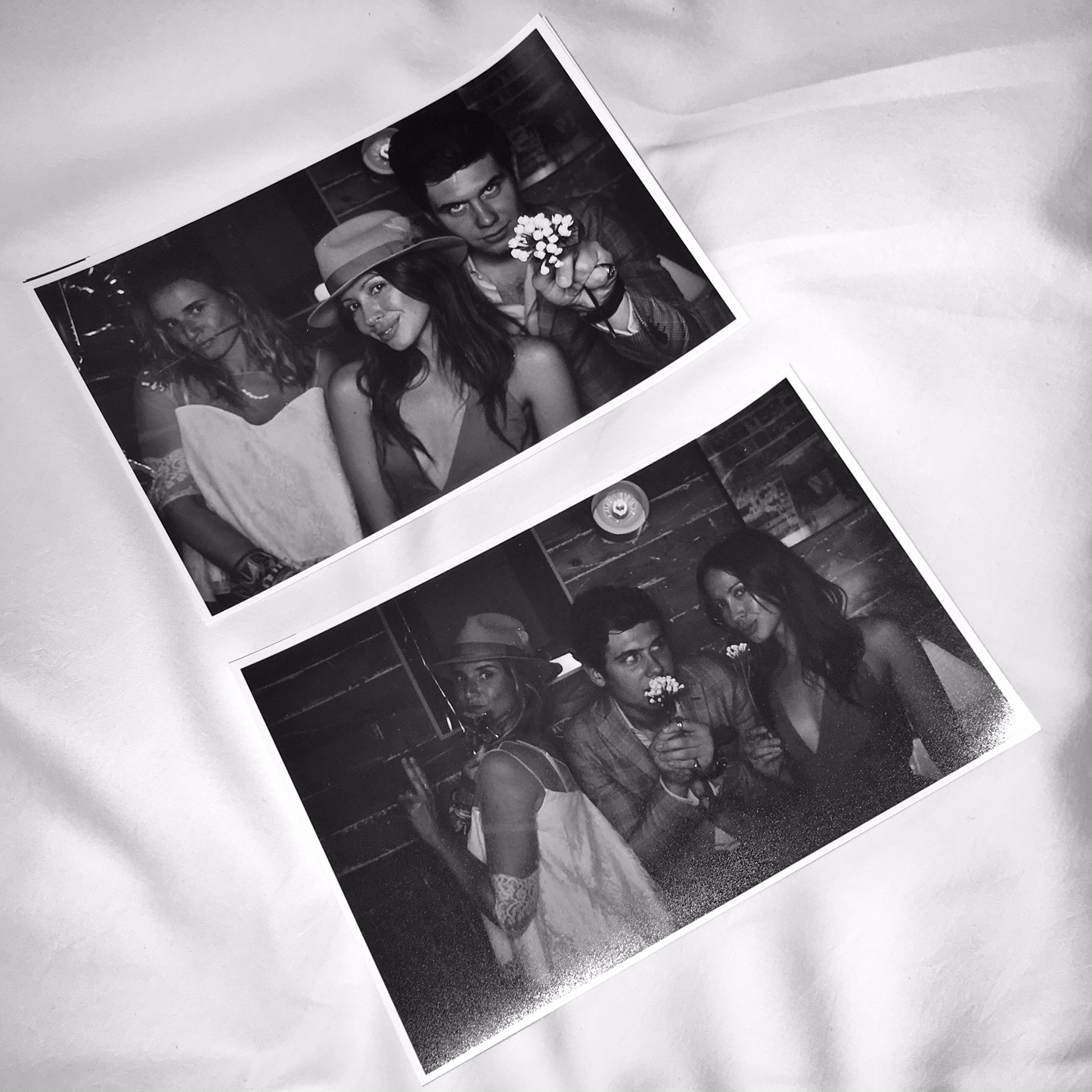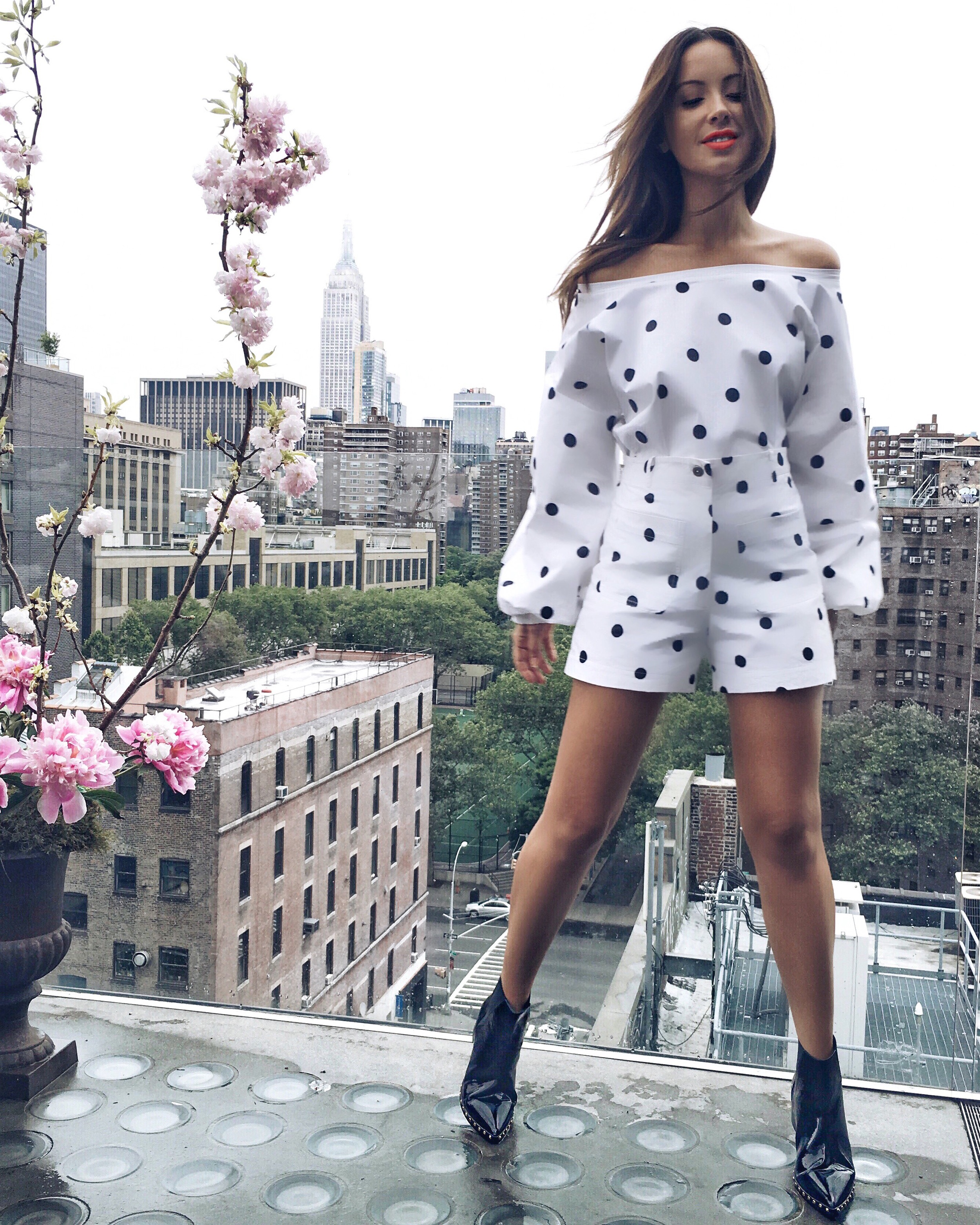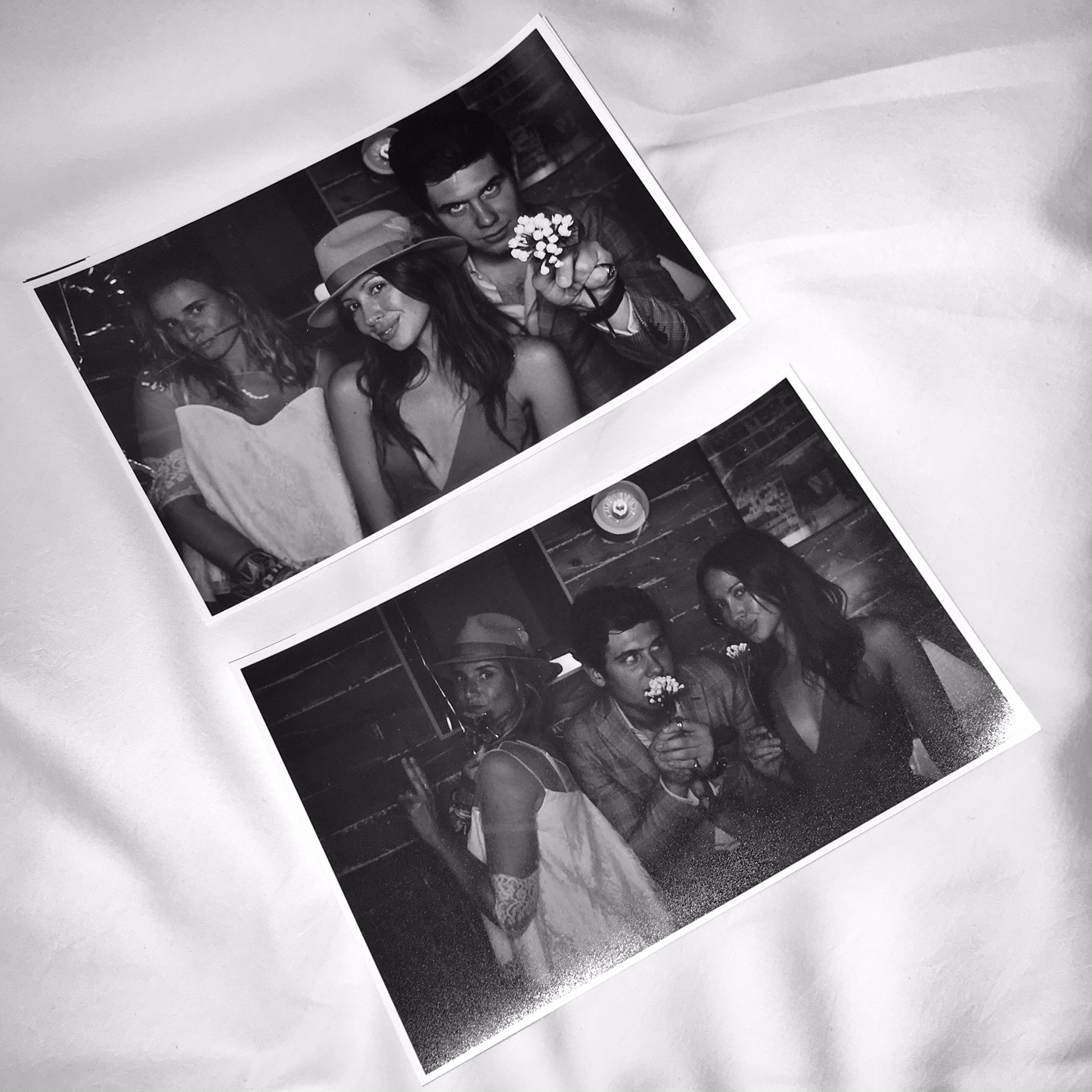 SPEND THE DAY
Even if you're a repeat visitor to New York, there are some attractions and must-do's that I recommend and never get sick of.
Top Of The Rock - A NY icon - magnificent views
Central Park - head up-town and enjoy the day picnicking, bike riding or simply walking and soaking up the atmosphere of this incredible oasis in the heart of city
Soho - Cool kids, hipsters and some of the best shopping in NY. Spend the day shopping up a storm, get lost exploring each and every street
Bergdorf Goodman - All your designer favourites, in a very luxe setting - bring a back up credit card!
Meat Packing District - Another great spot for shopping, great boutiques, art galleries and night life
The High Line - A great walk, above the NY Skyline, incredible views
Chelsea Pier - Have a bit of fun down at the driving range, which overlooks the Hudson River, or rent a bike and take advantage of the bike trail
Brooklyn Bridge - Rather than walking the bridge, I love to take in the views of this landmark from Pier 15 East River Esplanade, take your lunch with you and soak up the rays in the garden
One World Trade Centre - simply a must
WHAT TO DRINK
As an ambassador for Veuve Clicquot Rich, i've become very well acquainted with the crisp taste of Clicquot Rich, and for me there is no better drink to sum up my New York adventure!

Delicious on its own, with ice, or even better, mixed with your fruit favourite garnish - I'm obsessed with pink grapefruit. This drink is all about fun in the sun, travel and adventure.

Do make sure you stay tuned for Rich Rosé, which will be released soon!
And there you have it - some of my favourites places to stay and play in New York. In my next journal entry, I'll share with you my incredible experience with Veuve Cliquot at the Polo Classic.

In the mean time, follow the adventure on,
INSTAGRAM | FACEBOOK | TWITTER | PINTEREST |
SNAPCHAT @FRIENDINFASHION