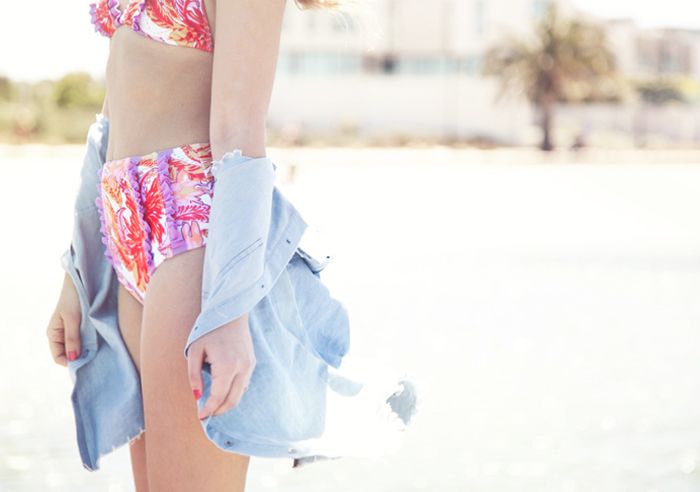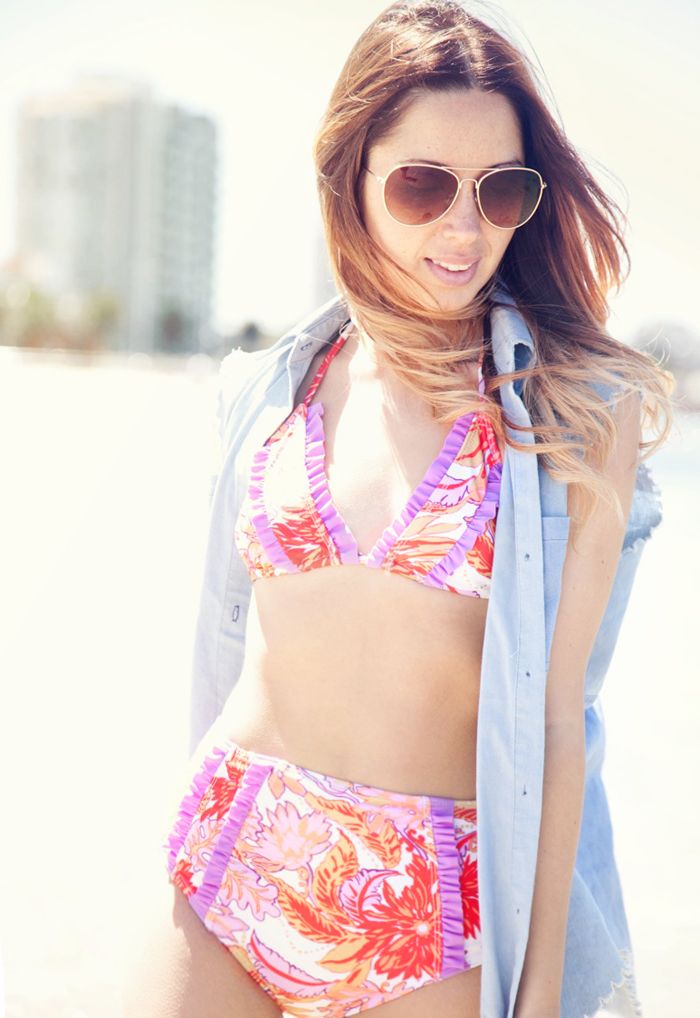 As the second instalment of Friend in Fashion's 'swim series' (
part I here
), I thought I'd showcase, one of my favourite new swimwear brands,
Zulu & Zephyr
- the creators of this adorable high-waisted bikini.
I've long admired high-waisted swimwear, but wasn't sure if I'd be able to pull it off.
To be honest, I've found high-waisted styles much more comfortable and modest than traditional skimpy bikini bottoms, and who can resist the retro throwback.
The bold tropical print, and ruffles are the icing on the cake on this sweet '
palm waisted triangle bikini
'
PHOTOS / TINA KAY