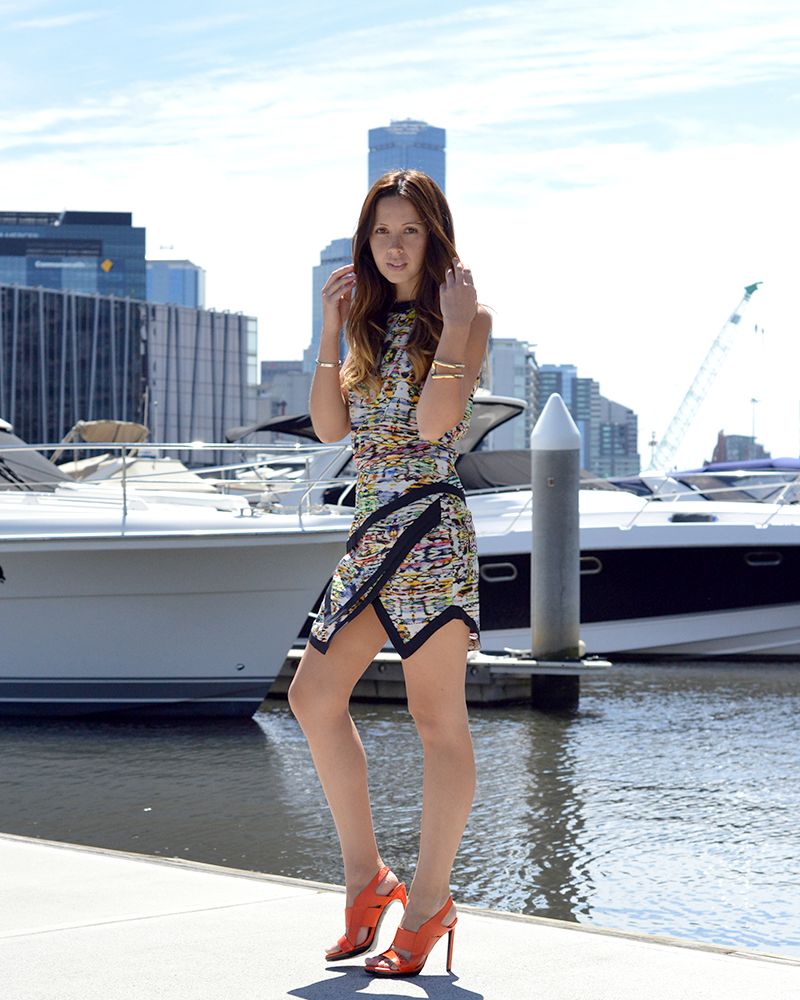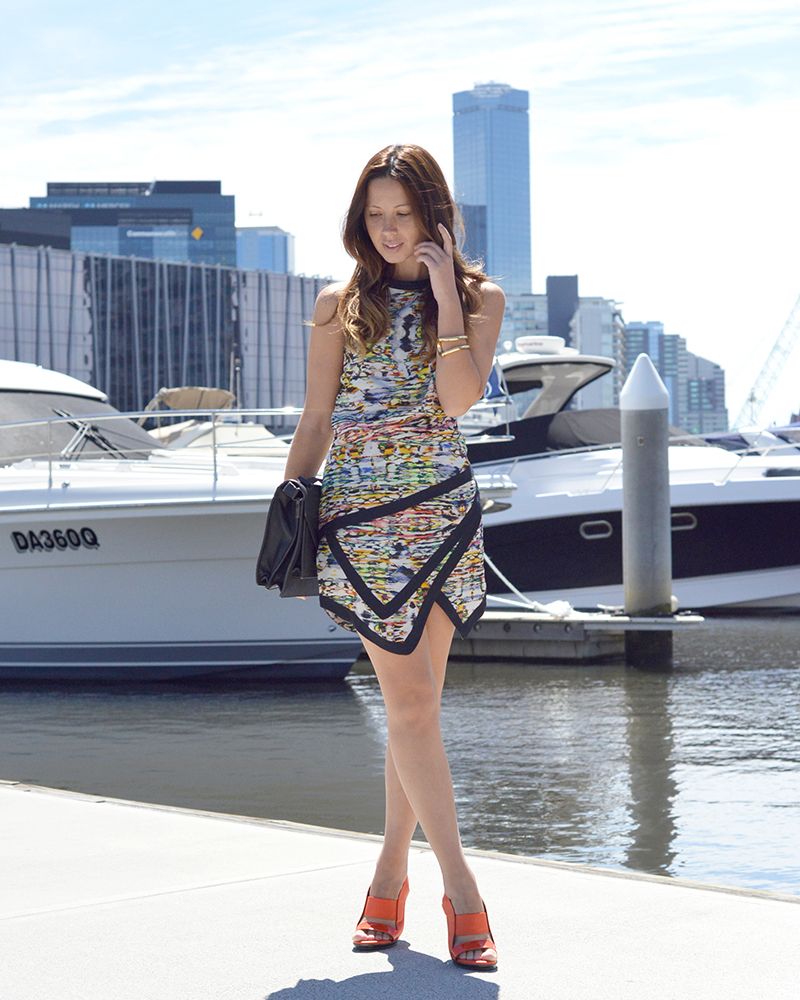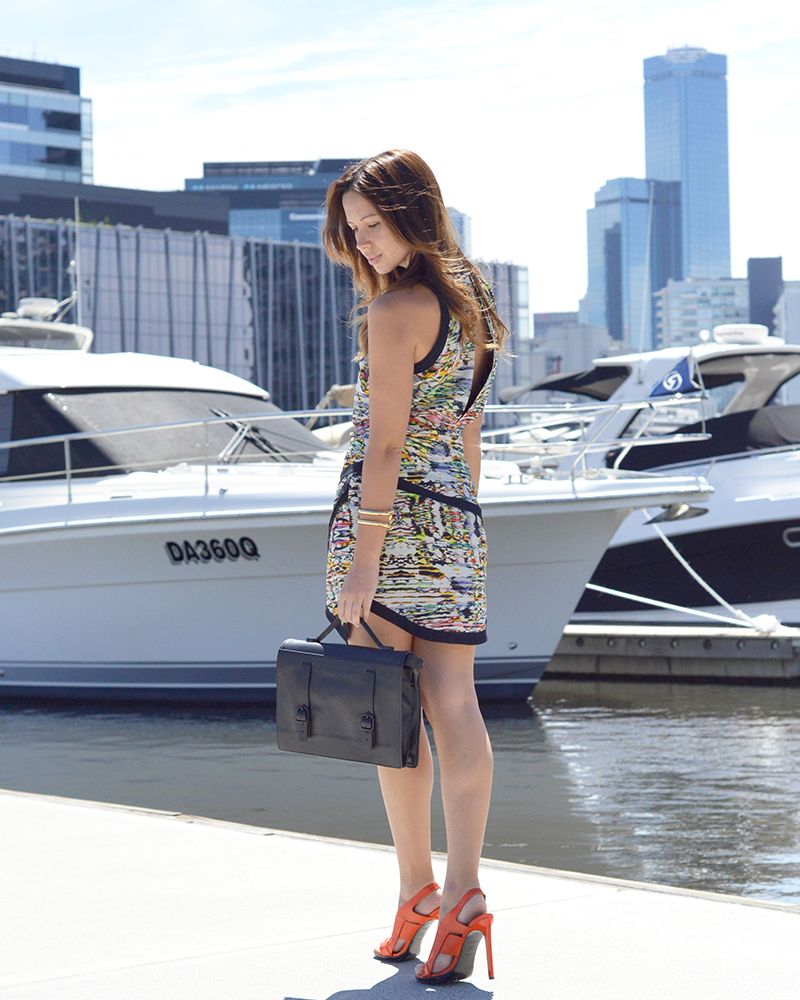 Short and sweet.
You can't beat a perfect party dress for a perfect party look.
Beautiful in its cut and print, the
'Busted Dress'
, is my third festive season look from Life with Bird.
You can see more of my favourite LWB looks
(HERE)
and (
HERE
).
Photos / Tim Florea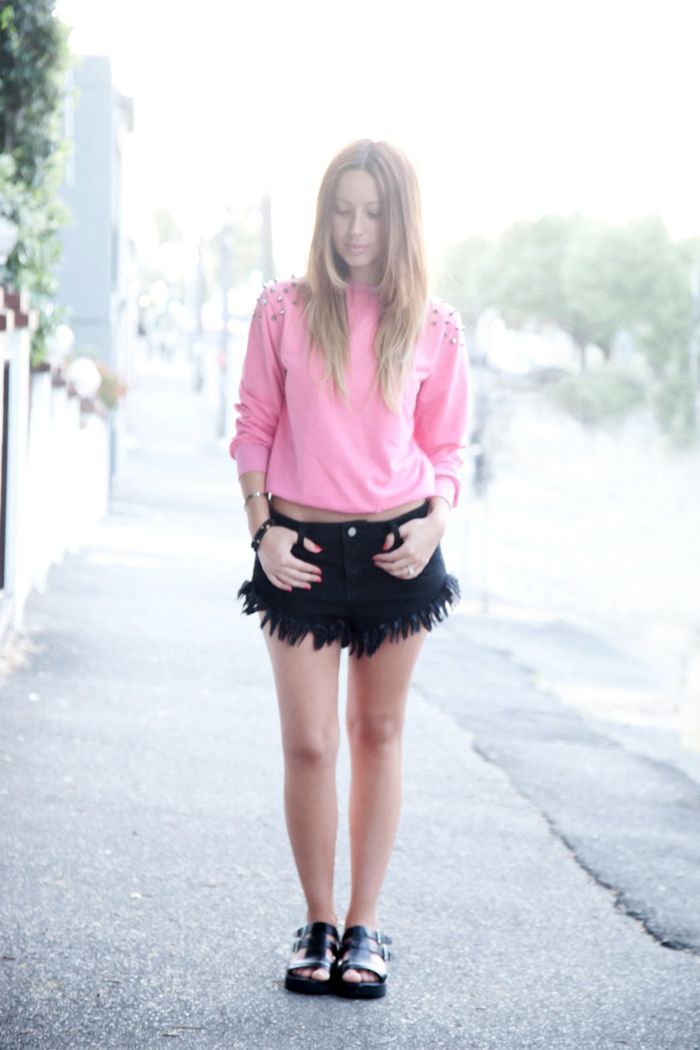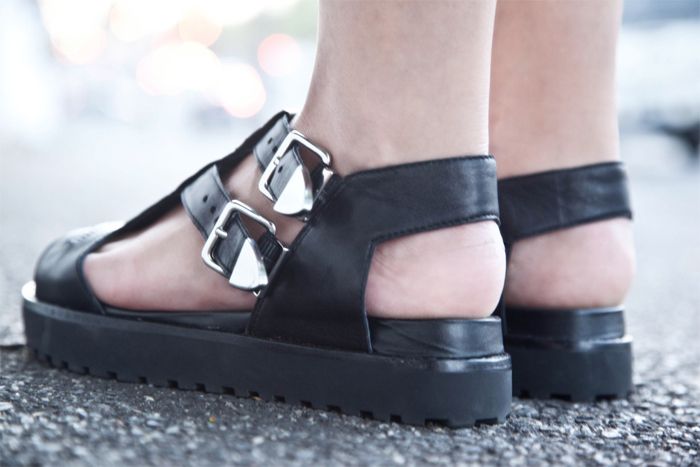 There is something to be said about adding hardware accents to an outfit. This studded sweatshirt and metallic-detail flatform
sandals
, add just the right amount of grunge and street cred for my liking.
As introduced in my last post
(here)
, I'm currently guest blogging for one of my online favourites, SurfStitch. Yesterday I sat down with the team to discuss all things
fashion
, summer and blogging. You can check out the interview on their blog,
This&That
at the end of the week.
Off to the Topshop Spring soiree this evening - you can follow all the fun on
twitter
and
instagram (@friendinfashion)
.
PHOTOS / TINA KAY