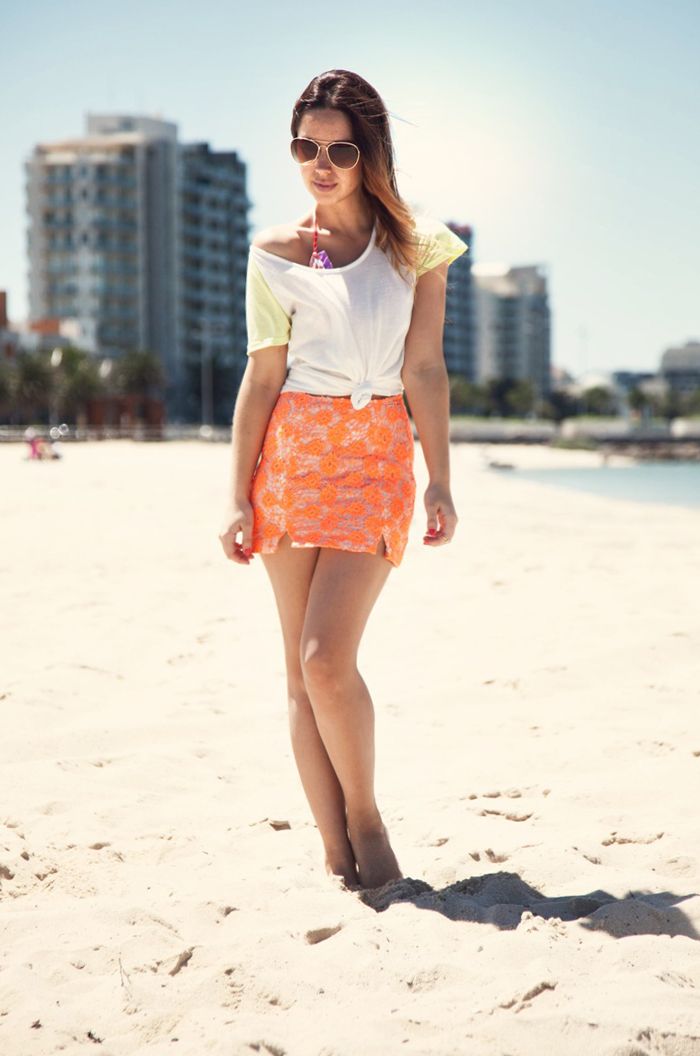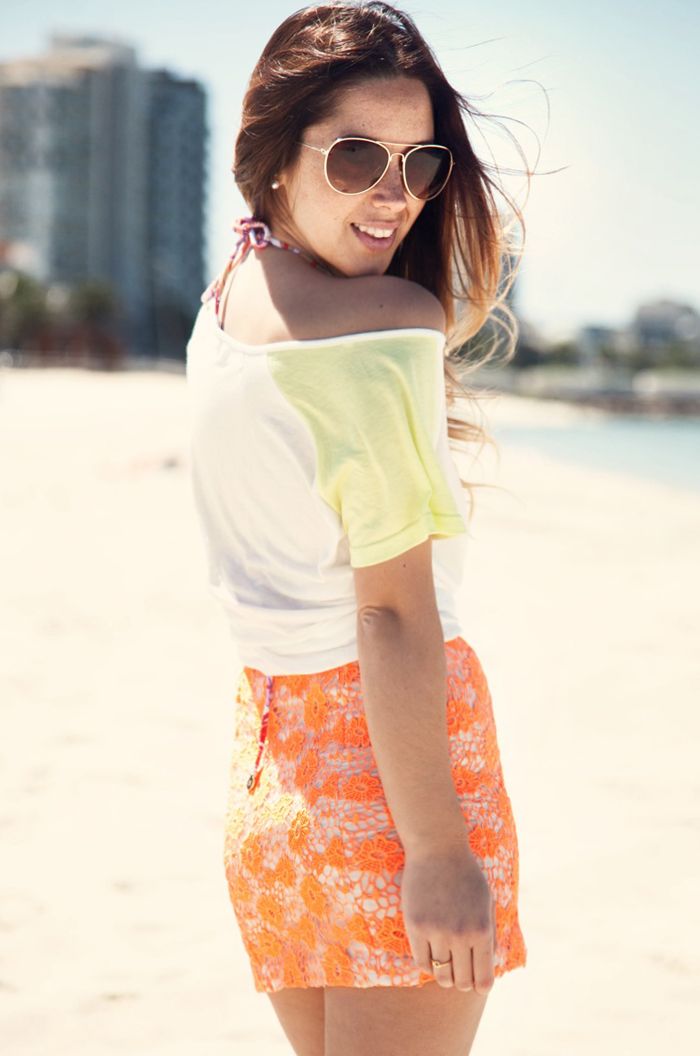 So the sun is out, and nothing makes me more happy then spending any free time at the beach.
Last weekend, the
Zoie
team and I soaked up the rays, and snapped these impromptu shots, in my favourite Shakuhachi neon skirt. This incredible neon lace also comes in a dress,
blogged earlier here
.
There is something about wearing loud bursts of colour that makes me happy - neon on neon is one of my favourite colour combinations of late.
Bring on summer!
PHOTOS / ZOIE