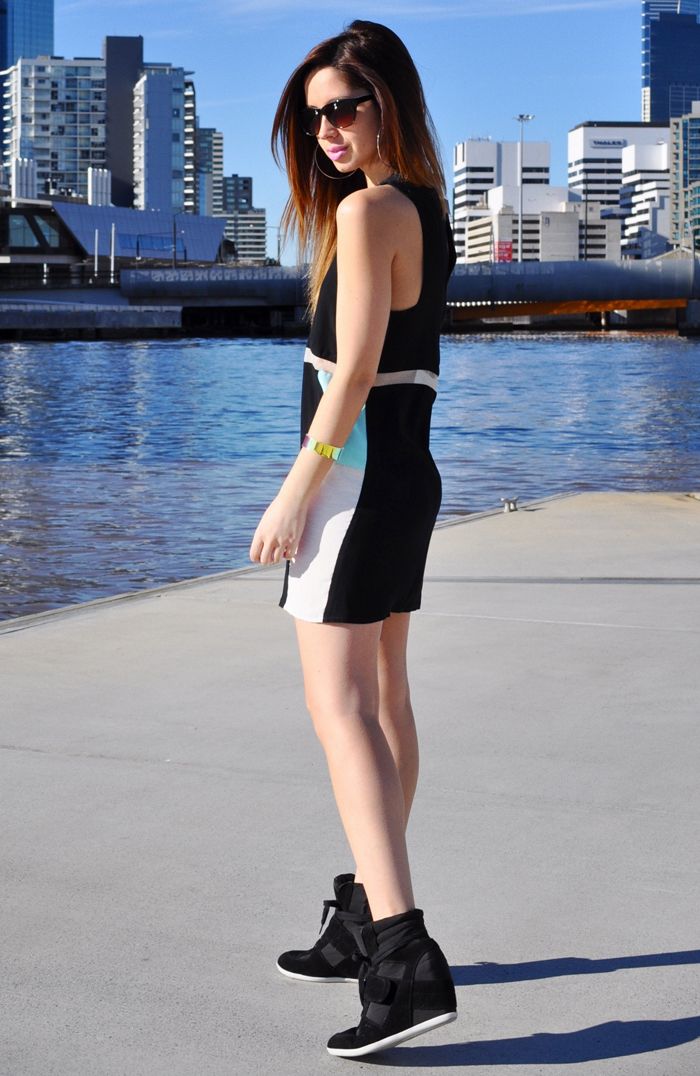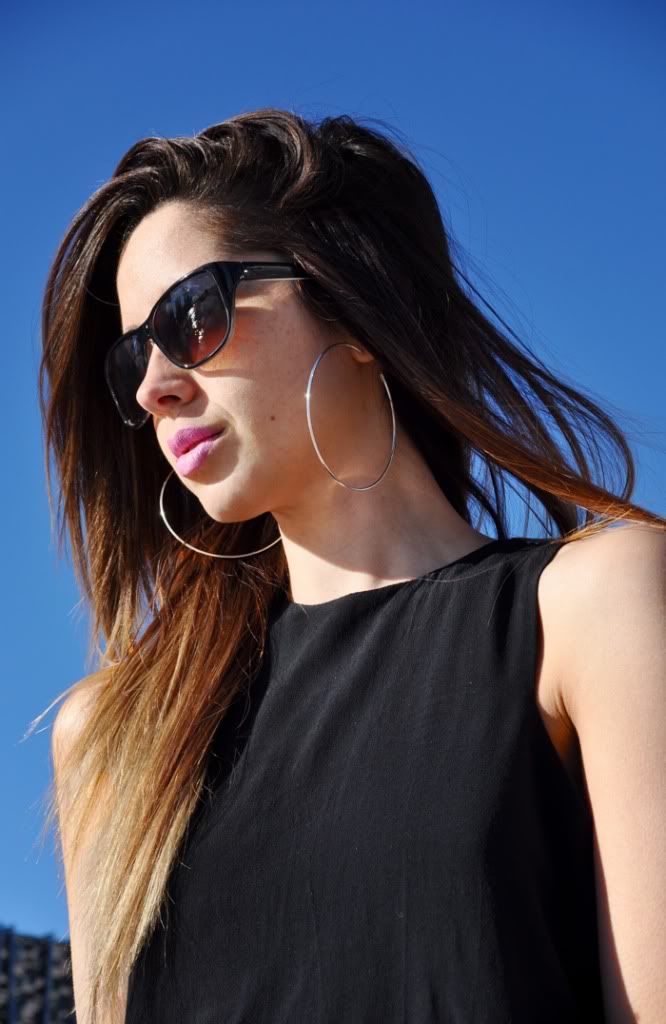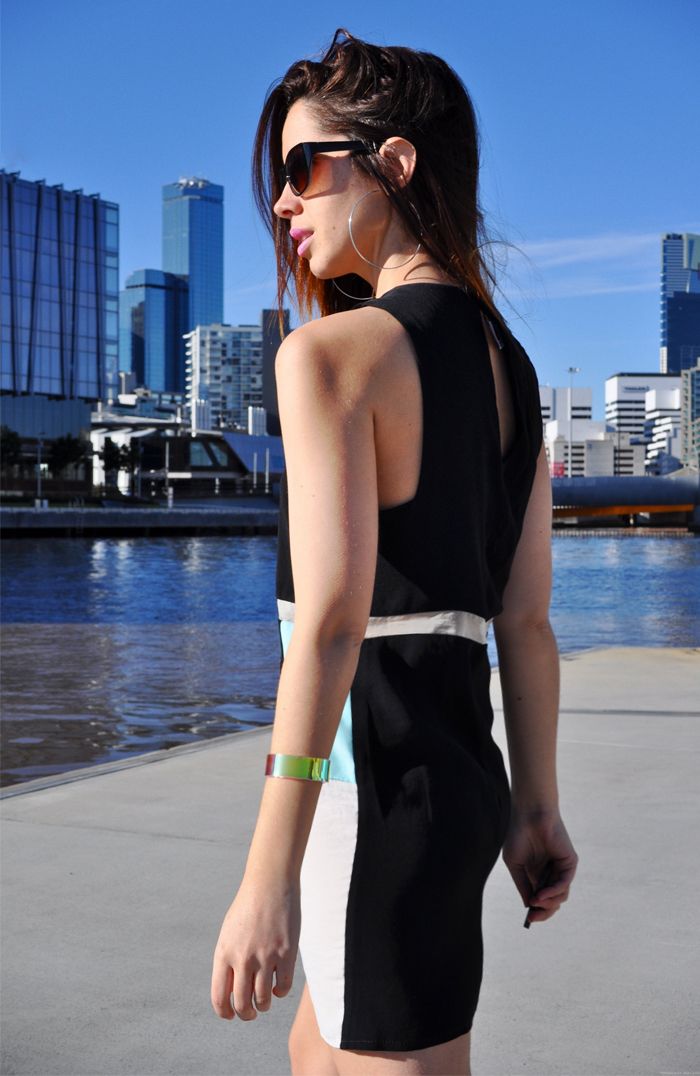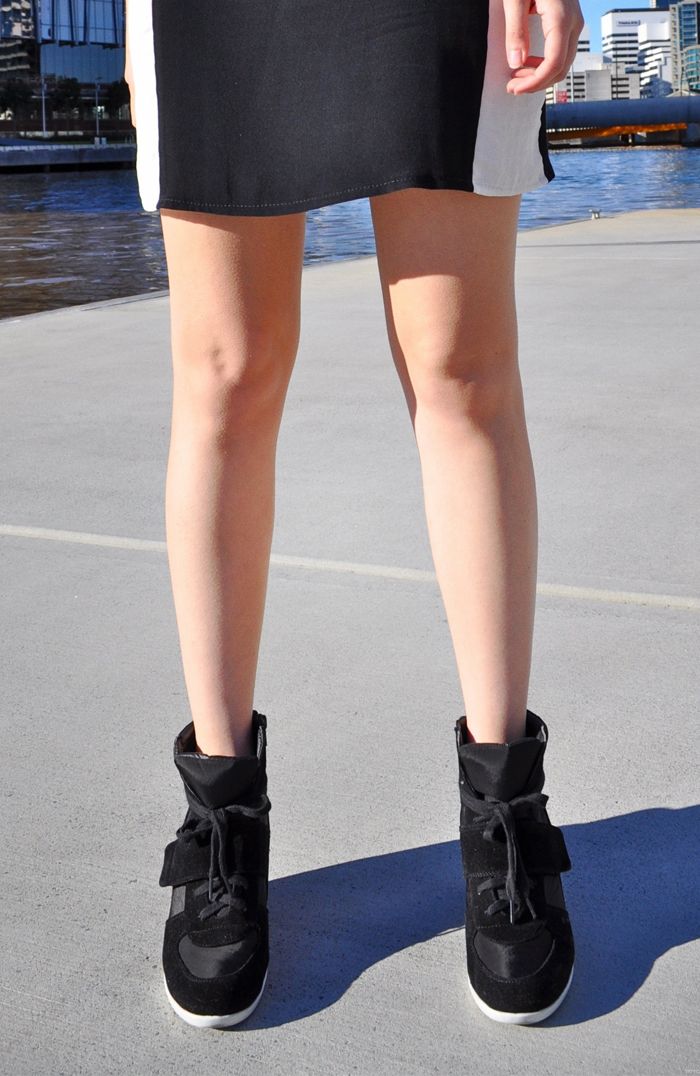 I'm definitely a high heels kind of gal, so you could consider me a late-comer to the fashion sneaker party, Isabel Marant kicked off.
As soon as I set my eyes on this incredible
Shona Joy dress
, It called me to experiment with my twist on the gorgeous sports luxe editorials I've seen in every magazine and on every blog of late.
These high top wedge sneakers add the perfect touch of street cred to complete my sporty look, whilst fulfilling my need for a shoe with some height.
My first pair of fashion sneakers, but certainly not my last.
I've been converted.