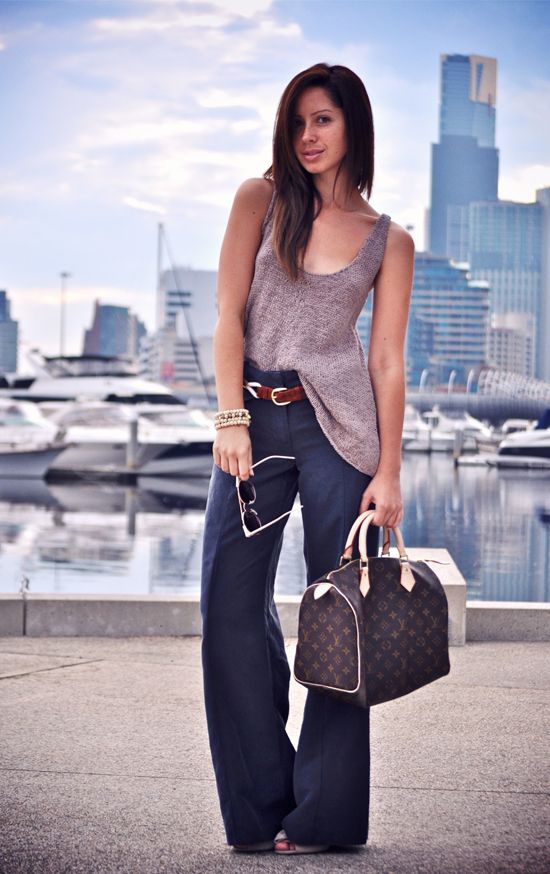 Dear friends,
If you've been following my adventures on
TWITTER
or
INSTAGRAM
, you would already know that Valentine's Day last week, I was treated to a very special Louis Vuitton surprise.
This is one half of that surprise - allow me to introduce you to my brand new Speedy 30.
As we here in Melbourne quickly approach our dose of fashion week madness, I suspect these incredibly versatile, wide leg trousers, will form the basis of my fashion week wardrobe! Loving the silhouette!
I'm wearing:
Tank,
MARVIN
Trousers,
MARVIN
Shades, via
MARKET HQ
Bracelets, via
BIJOUTERIE
Shoes, ZARA (picked up in London)
Bag, LOUIS VUITTON SPEEDY 30
Luv,
Friend in Fashion
x
Photos:
Tim F