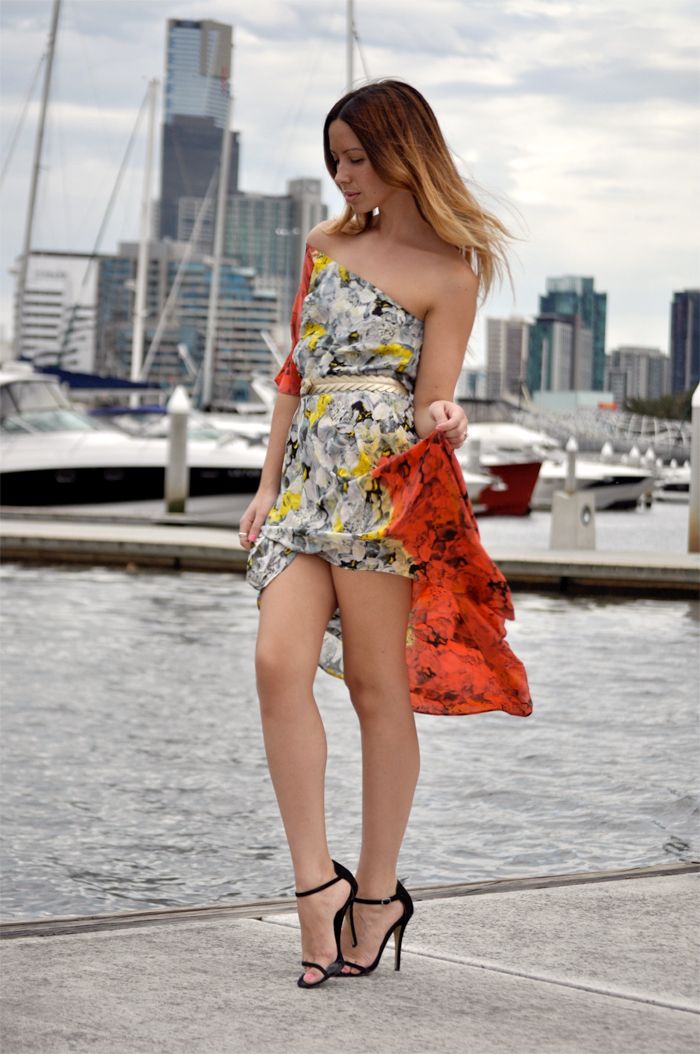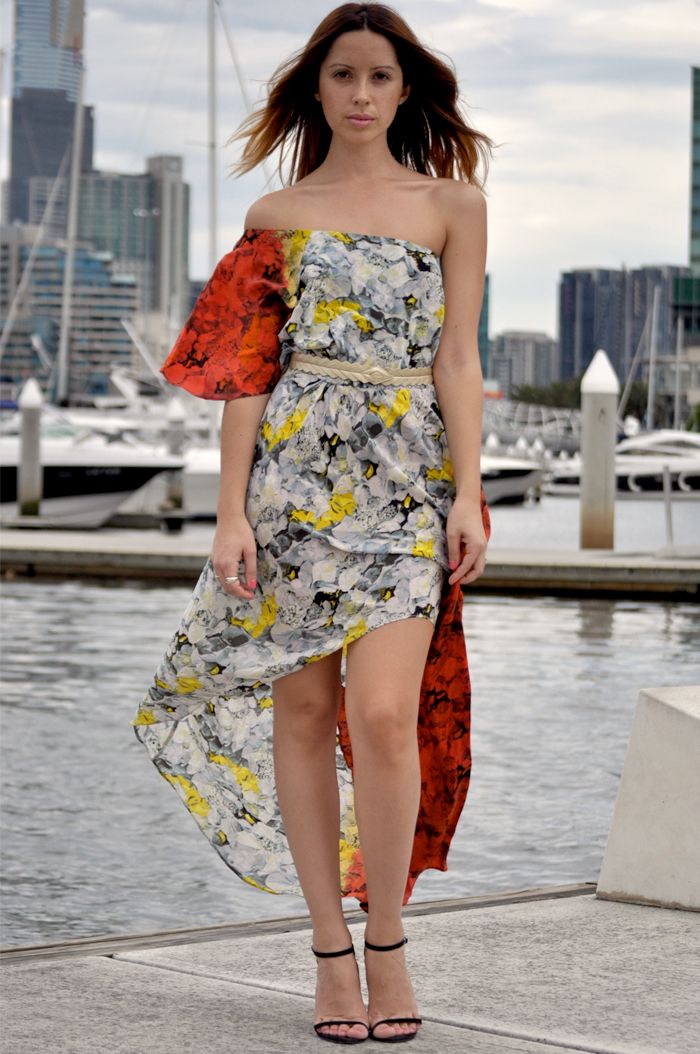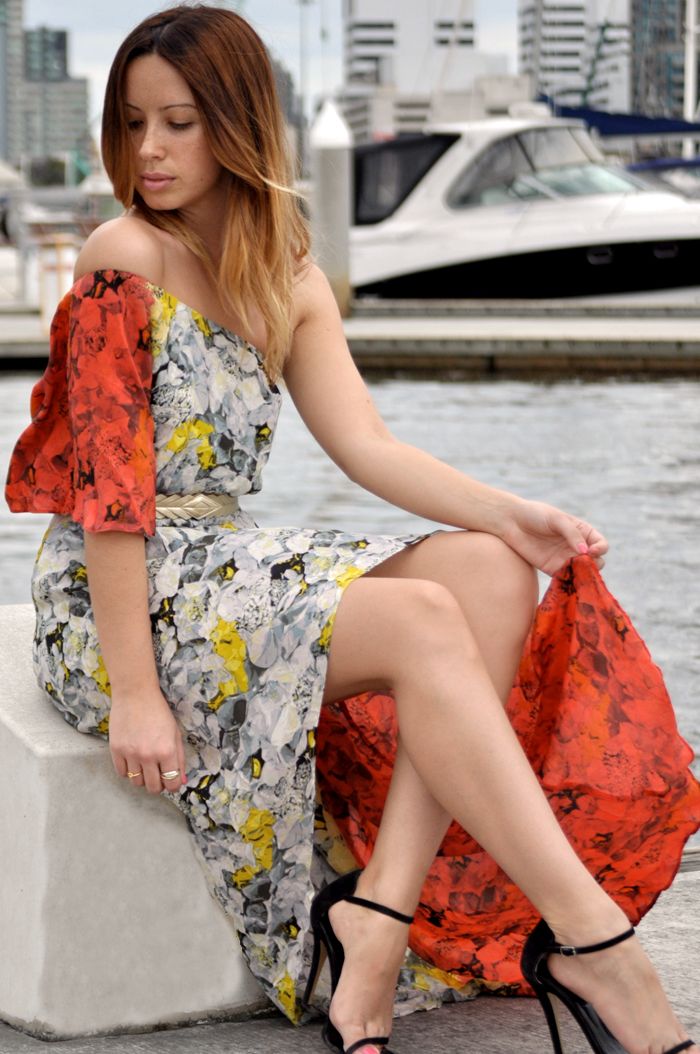 There is something so effortless and romantic about throwing on a maxi dress in the heat of summer.
This beautiful silk print maxi, is compliments of Australian label,
Spencer Lacy
and is beautiful in its fabric and design. The asymmetrical shoulder and uneven hemline are such pretty features, and is not a combination I usually see in maxi dresses.
As my friend,
B
pointed out - very flamenco and very fiesta!