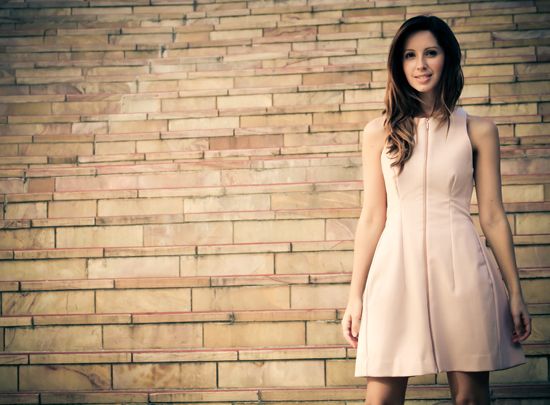 I'm a strong believer in keeping things simple, and when you have a dress as pretty as this, a pair of nude stilettos is the only accessory I need.
Picked up from my friends over at
STYLE MILK
, this dress is simple and so perfect.
Detailed darting and a full skirt make a beautifully feminine silhouette and the delicate rose gold zip that runs the entire length of the dress adds the perfect metallic touch.
I'm wearing:
Bec & Bridge Snap Dragon Zip Dress, via
Style Milk
Tony Bianco 'Karissa' stilettos
Luv,
Friend in Fashion
x