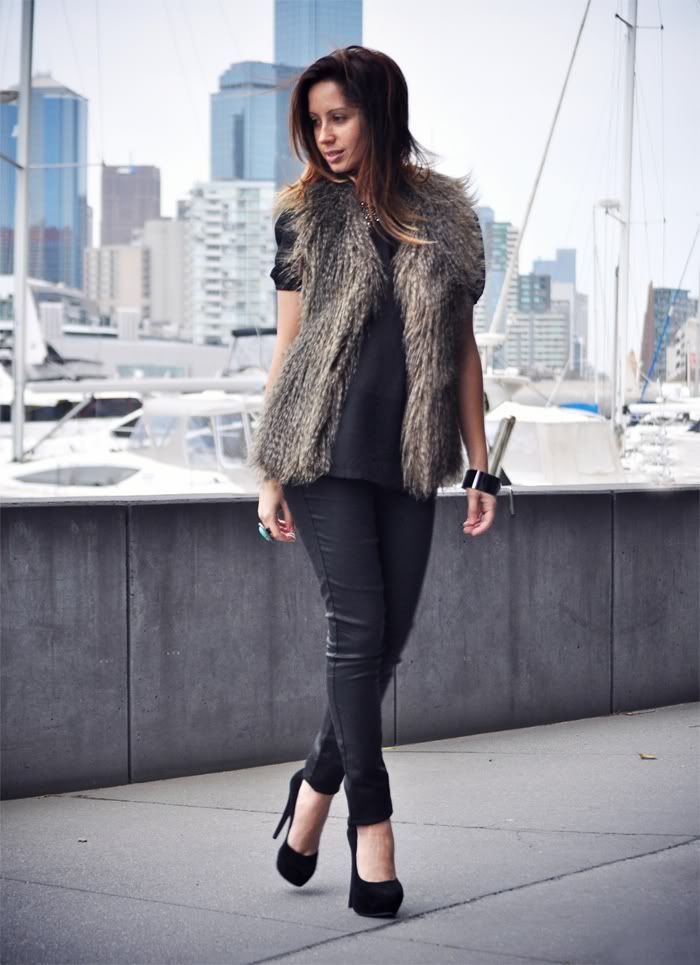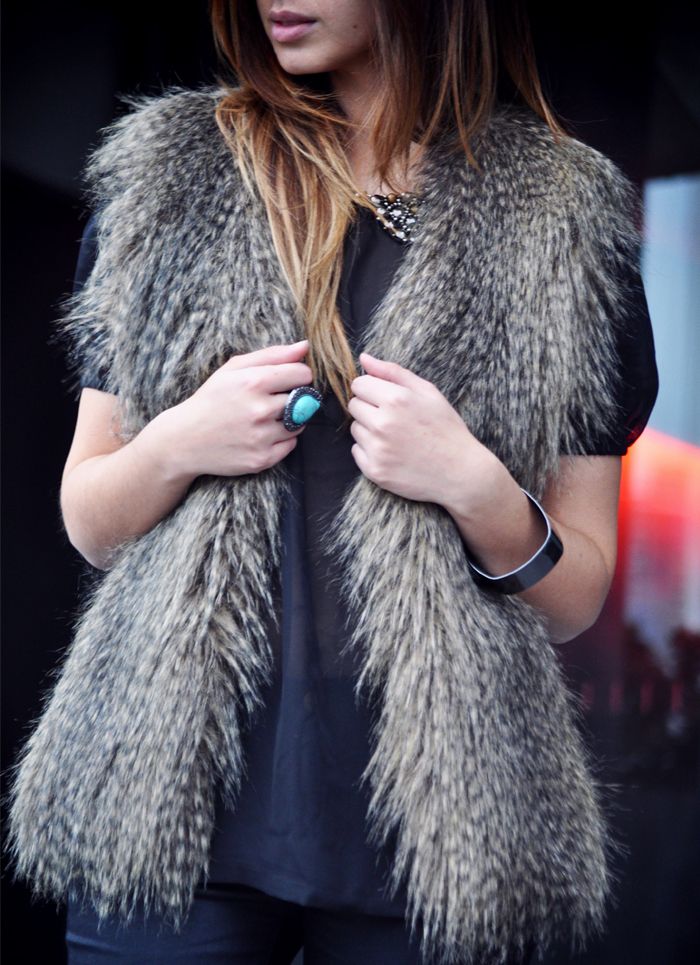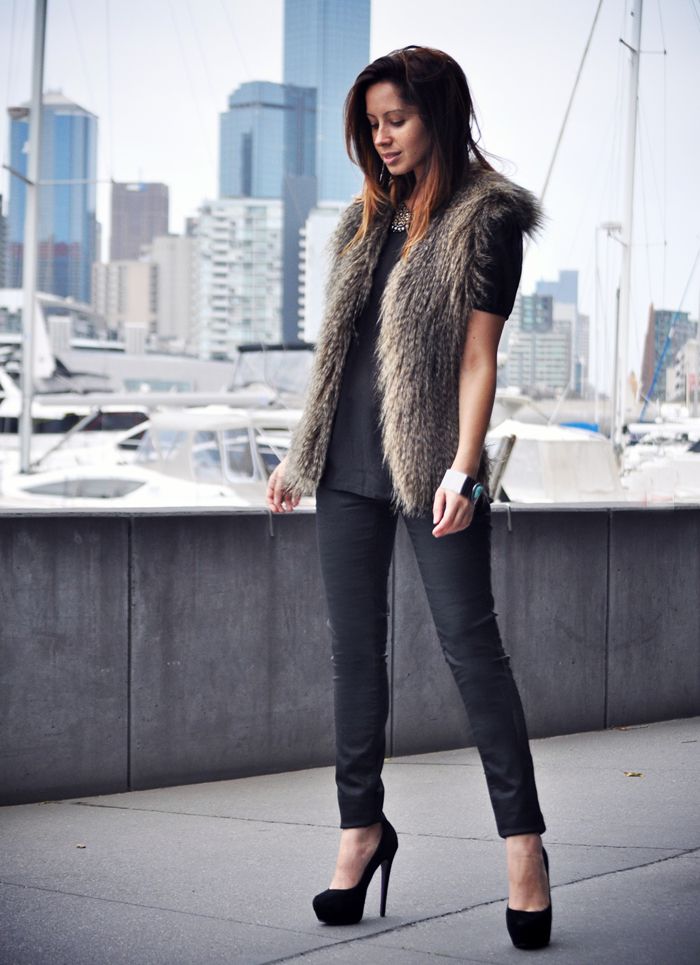 Samantha Wills (SW)
recently invited me to style their newest collection in two ways, day and night.
To create this evening look, I started with black wet look jeans, and played around with different textures and tones.
I think this incredible faux fur vest adds the perfect touch of evening glamour, complimenting the shimmer and sparkle of the SW jewels and sequin collar detail.
Not long now until I venture abroad to the US and Mexico. I'm hitting up all of my online regulars in search of the perfect summer suitcase.
Crochet dresses, shades, bikinis, sandals and sun hats - viva la summer!