Dress it up or dress it down...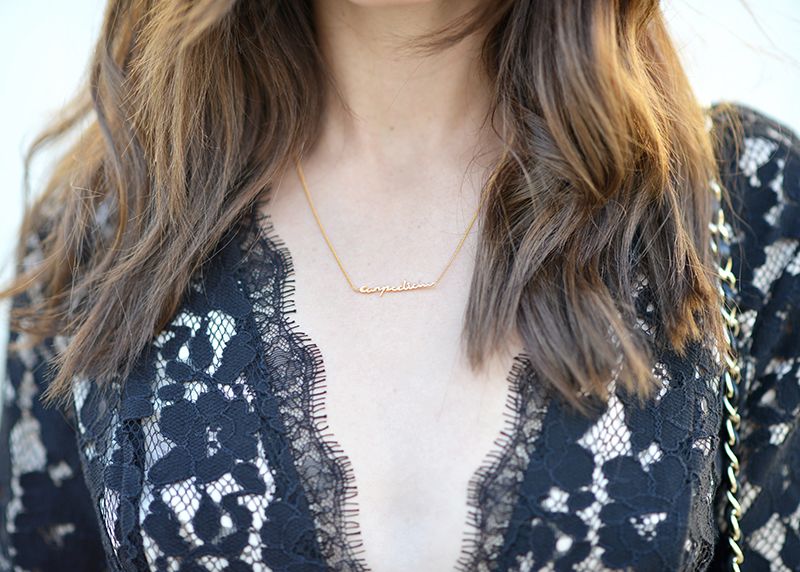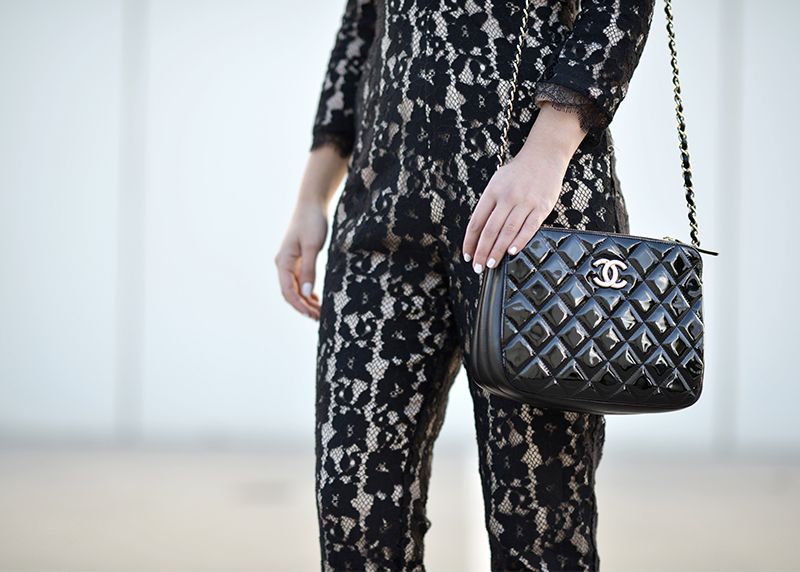 NBD lace jumpsuit via
Revolve / Chanel
bag,
by jasmin 'carpe diem' necklace
To me, lace is always so classic and a timeless addition to any wardrobe.
Ordinarily, I'm drawn to white lace, but for something different (and a bit more winter-friendly), I opted for a black version of this striking jumpsuit. I think the plunging neckline adds a perfect modern twist.