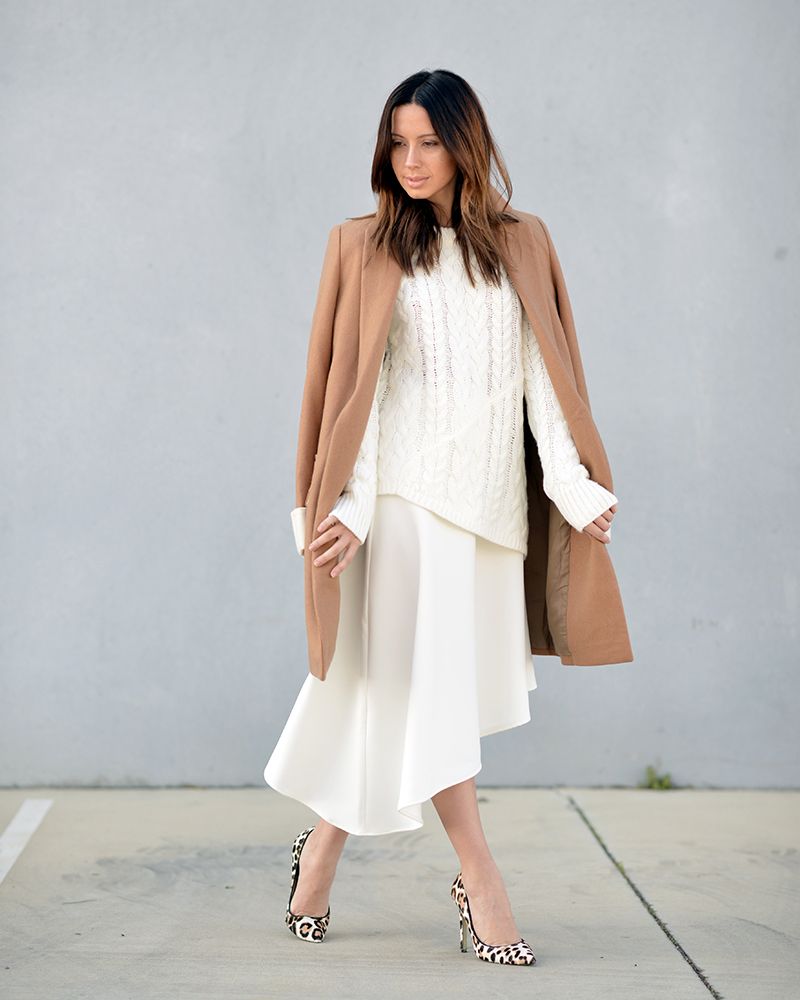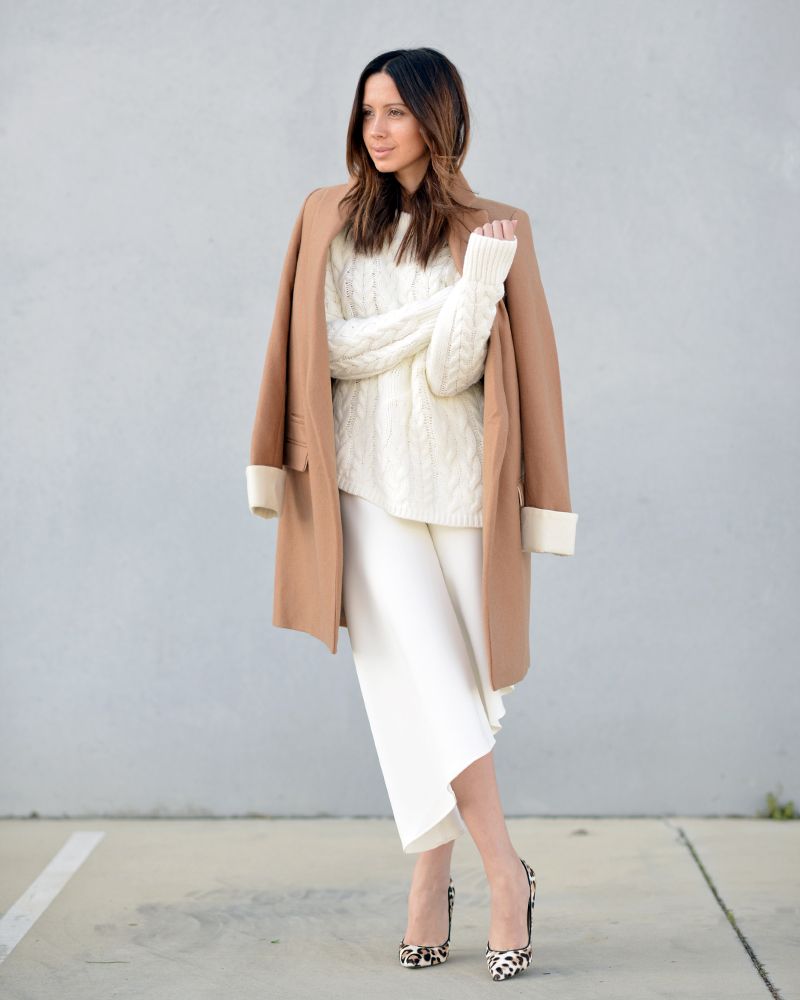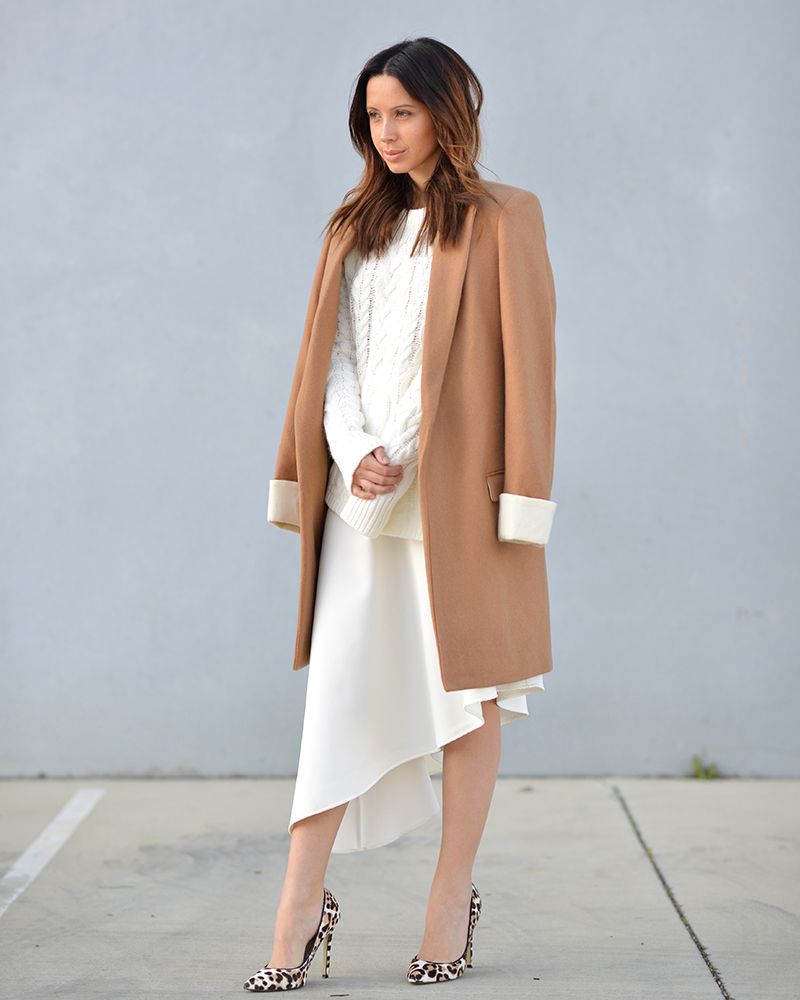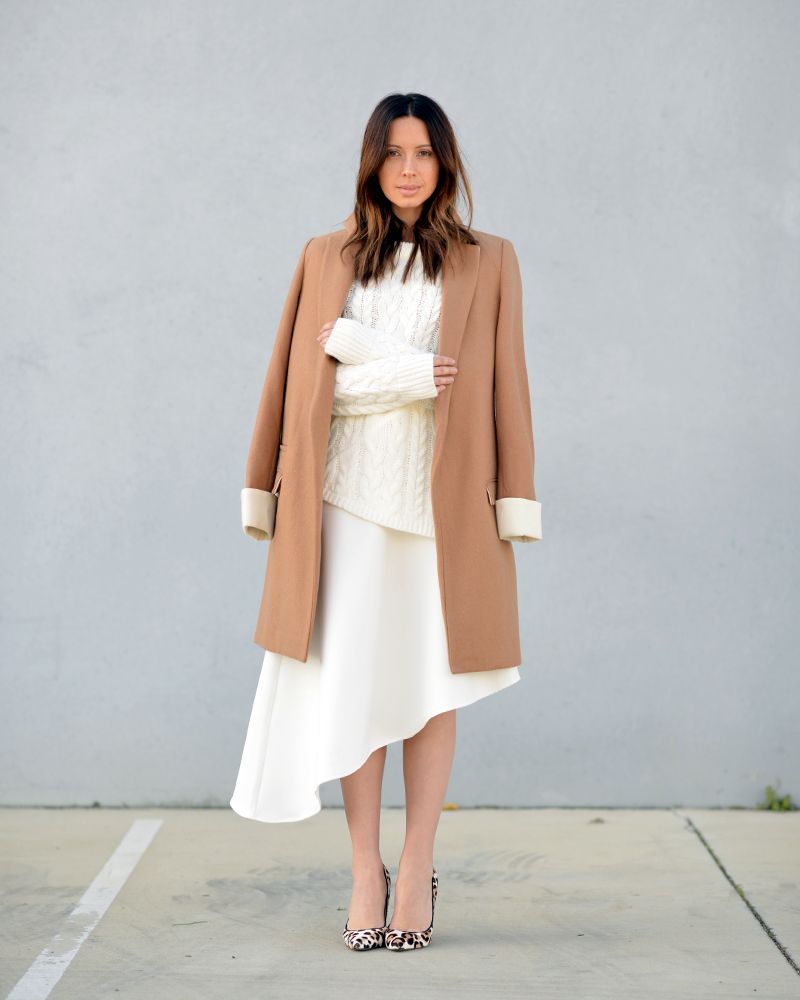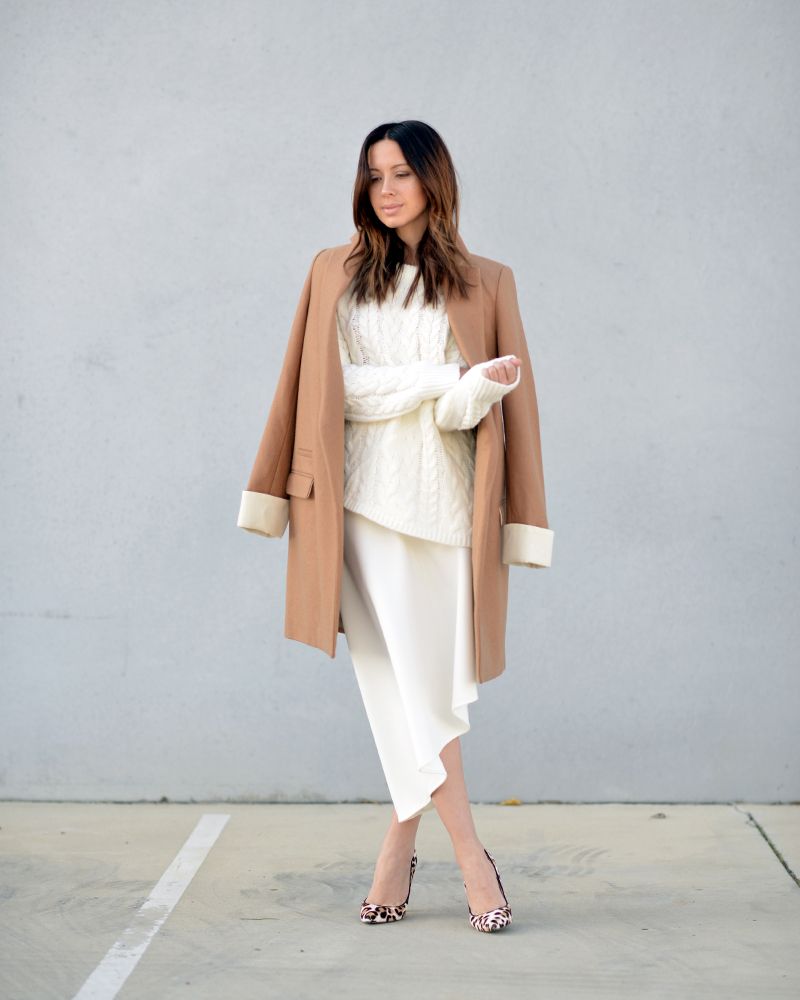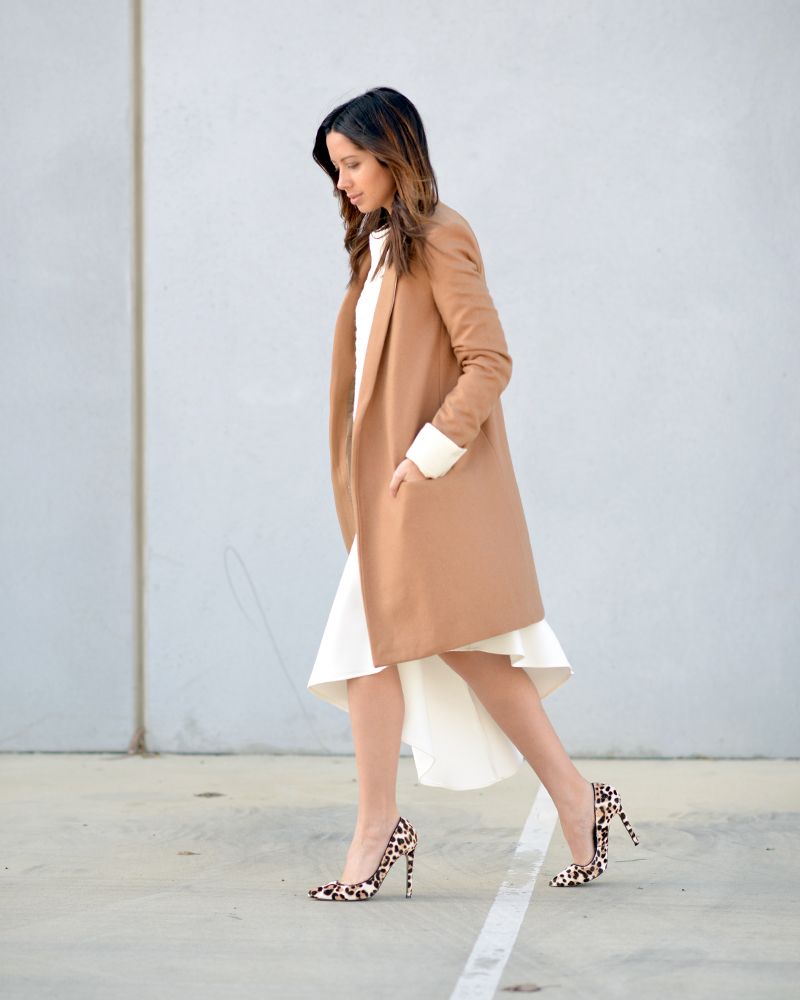 This season, I'm all about neutral tones – steering clear of classic black. I think there is something timeless and elegant about winter whites, and a classic camel coat is the perfect accompaniment to any winter wardrobe.
Winter wear for me is all about experimenting with different fabrics and silhouettes to create a really strong-layered look.
Try layering cabled knitwear - with textures like wool, denim and leather to create the perfect look for any occasion – casual or formal. For a bold, fashion forward look, experiment with layering the same or similar colours, like this white cable knit and white skirt.
GET THE LOOK